Kevin Durant Felt the Spirit at Chance the Rapper Concert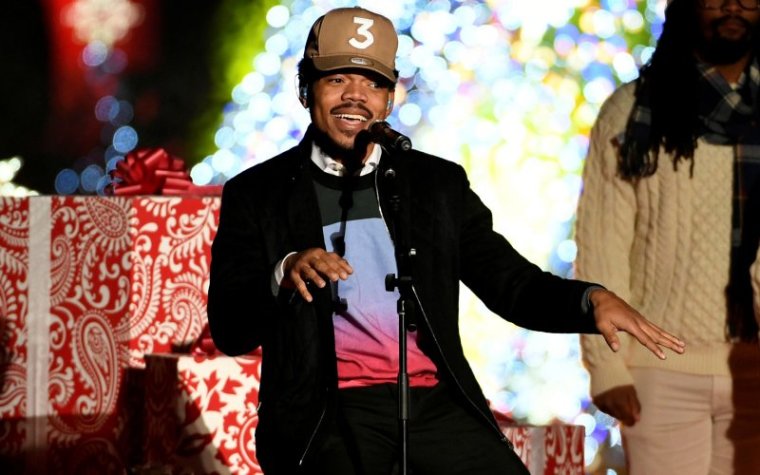 Kevin Durant is speaking up about the spiritual experience he had attending a Chance The Rapper concert.
Durant, the 28-year-old Golden State Warriors forward, said that the 24-year-old rapper who was born Chancelor Bennett, took him to church with his live show at the Warriors' Oracle Arena in Oakland, California, last week. The NBA star said he was impressed with the rapper's performance which left an impact on him after the last song played.
"He took us to church ... I felt the spirit when I left the concert," Durant said in a live stream with fans last week. "He was impressive, for that to be his second arena show ever ... he really did a great job. And he's only going to get better, you can tell. He was so talented, it was great to hear him."
The world got a glimpse of Chance's show during the Grammy Awards in February. Gospel music artists Kirk Franklin and Tamela Mann joined him onstage with a massive gospel choir at the award show for performances of "How Great" and "All We Got."
During the performance, the rapper urged people to worship God.
"... Stand up right now and stop playing, I'm worshiping my God," he told the audience and television viewers watching at home. "He's powerful, merciful, worthy."
He accepted three Grammy Awards that night and made sure to glorify God for his accolades.
"I got the victory in the name of the Lord," he said. "Glory be to God. I claim this victory in the name of the Lord."
While he is vocal about his faith, the rapper does not want to classify his music as gospel.
"I never really set out to make anything that could pretend to be new gospel or pretend to be the gospel. It's just music from me as a Christian man because I think before I was making music as a Christian child," Chance previously told interviewer Zane Lowe on Beats 1 radio program. And in both cases I have imperfections, but there was a declaration that can be made through ... all the [stuff] I've been through the last few years."