Khloe Kardashian Defends Ayesha Curry Amid Backlash Over Sexy Clothes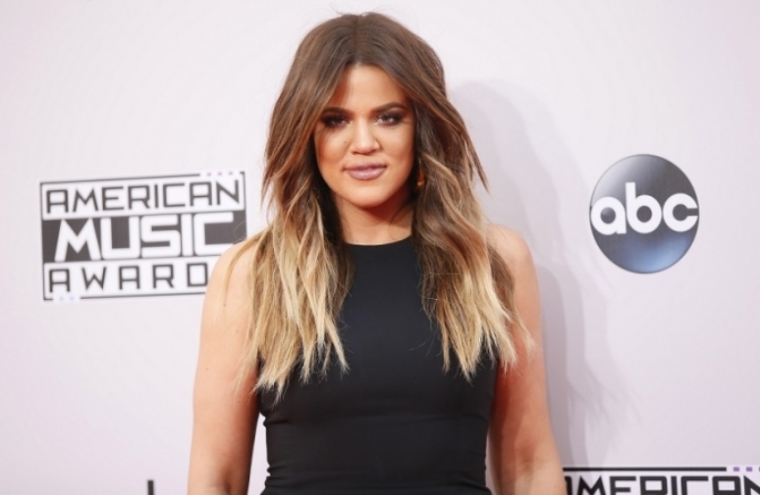 Khloe Kardashian is defending Ayesha Curry after the wife of NBA champion Steph Curry spoke out against the trend of barely there clothing.
Kardashian, the 31-year-old "Keeping Up With the Kardashians" star, has appeared scantily clad for magazine photo shoots but still chose to support Ayesha's decision to publicly advocate for modest clothing.
"I just love @ayeshacurry!!! Always staying true to you," Kardashian tweeted. "My kind of lady. Blessings on blessings!!!"
Ayesha, 26, reciprocated Kardashian's support by tweeting, "I love you too! Thank you so much."
Kardashian's support for Ayesha, the budding food blogger and Internet chef who married the Golden State Warriors star point guard, started after the latter shared her views about clothing on Twitter Saturday.
"Everyone's into barely wearing clothes these days huh? Not my style," Ayesha wrote. "I like to keep the good stuff covered up for the one who matters. Just looking at the latest fashion trends. I'll take classy over trendy any day of the week. #saturdaynightinsight. And all I'm doing is sitting here reading a style weekly."
She went on to defend her stance while speaking against people berating other women.
"You guys definitely entertain me that's for sure. Regardless of if you like my 'style of clothes' or not (which I don't care), please do not tear women down and degrade them. ... Not cool peeps," she wrote. "Just looking at the latest fashion trends. I'll take classy over trendy any day of the week. #saturdaynightinsight."
After Ayesha's comments went viral and received a great deal of backlash on social media, Warriors correspondent Rosalyn Gold-Onwude questioned Steph Curry about his wife's social media debate.
"Steph's also proud of Ayesha bc 'she has her own following. Ppl care about what she says. You have to be true to self and she's best at that," Gold-Onwude wrote.
Steph previously honored his wife in his 2015 NBA MVP Speech.
"You're my backbone, you've allowed me to do what I do, to focus on basketball and my career, and still have a family. That's … the sacrifices you make are unbelievable," Curry said in his speech. "And I can't thank you enough for who you are as a person, how you challenge me, how you inspire me every single day.
"I love you so much, and I can't thank you enough for just being there for me, day in and day out, whether I have a good game or a bad game, whether we lose, we win, … when I go home, things are good," he continued. "And that's comforting to know. I just want to say thank you from the bottom of my heart for everything you've done for me. You deserve a round of applause for sure."
Ayesha previously shared advice with people looking to build a relationship like the one she has with her husband.
"The advice I'd have is to make sure that regardless of what's going on individually in your lives, make sure you come together in the evenings and pray together, or just talk about your day. I think communication is just key, and I feel like especially today, with social media and the Internet, there's a lot of distance between people," she told Hello Beautiful. "Make sure you make time for each other as often as you can."