Kidnapped Indian Priest Tom Uzhunnalil Is Still Alive, Yemeni Official Says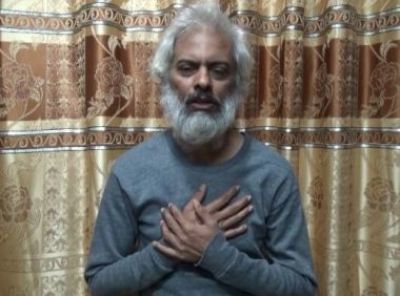 A top Yemeni official has declared that Father Tom Uzhunnalil, an Indian priest kidnapped by Islamic militants during an attack on a Missionaries of Charity retirement home in March of 2016, is still alive despite previous reports of his deteriorating health.
Reports have indicated that Yemen's Deputy Prime Minister and Foreign Affairs Minister, Abdulmalik Abduljalil Al-Mekhlafi, made the announced that Uzhunnalil was still alive during his visit to India last week.
India's External Affairs Minister Sushma Swaraj was told of the news during her meeting with Al-Mekhlafi.
"The Yemeni deputy prime minister conveyed that as per available information, Father Tom was alive and the Yemen government has been making all efforts to secure his release," Gopal Baglay, the official spokesperson of the External Affairs Ministry said in a statement, according to Catholic News Agency.
The reports come after Uzhunnalil, who is native to India's Kerala state, was featured in another ransom video released by his captors in May that showed him begging for help from the Indian government and explaining that his health was "deteriorating quickly." The priest added that he requires "hospitalization as early as possible."
In the video, Uzhunnalil criticized the Indian government's response to his captors' demands as "very, very poor."
NDTV reports that Swaraj requested help from Yemeni authorities to secure Uzhunnalil's release and stressed in her meeting with Al-Mekhlafi that the Indian government is concerned about the priest's deteriorating health. Al-Mekhlafi vowed that the Yemeni government would do everything it could to help obtain Uzhunnalil's release.
After Uzhunnalil was abducted last year, rumors began swirling that his captors (believed to have been linked with the Islamic State) threatened to crucify him on Good Friday in 2016. As Good Friday went without any reports of Uzhunnalil being killed, the priest was later allegedly featured in a video posted last July to his Facebook page by a "Yemeni friend."
In addition to the video, a photo was posted to Uzhunnalil's Facebook page showing a weak man with a large gray beard clutching his chest.
Then in December 2016, Uzhunnalil appeared in a video released by his captors in which he called on the government and Pope Francis to secure his release. The video is believed to have been filmed a day after Christmas.
"If I were a European priest, I would have been taken more seriously," Uzhunnalil was quoted as saying in the video.
"I am from India. I am perhaps not considered as of much value," he added. "Dear Pope Francis, dear Holy Father, as a father please take care of my life. I am very much depressed. My health is deteriorating."