Kidnappers shoot pastor dead after church members hand over ransom payment for his release
ABUJA, Nigeria — A pastor kidnapped earlier this month in Nigeria's central state of Kogi was killed on Tuesday after church members paid a ransom for his release, sources said.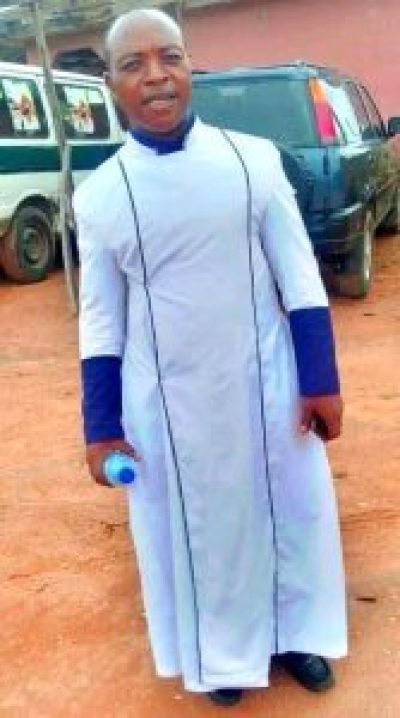 The Rev. David Musa of the Evangelical Church Winning All (ECWA) in the Obajana area, Lokoja County, had been kidnapped from his farm by armed terrorists, said church member John Emmanuel.
"With a heavy heart, I want to inform you that an evil act has taken place. My pastor, Rev. David Musa of ECWA Church, Obajana, who was kidnapped on Saturday, [Nov. 11] while he was in his farm, has been killed by his terrorist captors after they collected the ransom they demanded," Emmanuel said in a text message to Morning Star News. "Kindly pray for the family and the church, the ECWA Obajana Local Church Board, and the ECWA church denomination at large."
Church members said the terrorists had demanded 20 million naira (US$23,676) but had accepted 1 million naira (US$1,184).
"Rev. Musa was killed by the terrorists after they were paid a ransom of 1 million naira by the church leadership," church member Stephen Danladi told Morning Star News in a text message. "This is because the church was unable to raise the 20 million naira demanded by the terrorists."
The kidnappers had agreed to accept 1 million naira as ransom before two church members went to recover the pastor, said a church member identified only as Mary, according to local news media.
After the kidnappers told the church members to take Pastor Musa and leave, they called the pastor to return and shot him dead as he was coming back, she said.
The ECWA Obajana District Church Council confirmed the abduction and murder of Pastor Musa.
"With a heavy heart but in total submission to the will of God, we write to inform you that the abductors of our brother, Pastor Musa David, have killed him after collecting a ransom of 1 million naira on the night of Tuesday [Nov. 14]," the council said in a statement. "Let our prayers be with the family, the church and the District Church Council in this trying moment."
Church member Danladi said Christians had prayed for his release.
"We have accepted his demise in good faith as Christians, believing that this is within the sovereign will of Christ," Danladi told Morning Star News. "Let us continue to pray for his family and the church at large."
William Ovye Aya, spokesman for the Kogi State Police Command, on Thursday confirmed the kidnapping and murder of the pastor.
"We have received a report from ECWA about the incident, and the command has begun investigation into it," Aya told Morning Star News. "We want to assure the church that those behind the killing of Pastor Musa will be arrested and prosecuted."
In 2021, a Christian kidnapped in Kogi state was killed in a rescue operation on Oct. 2, the same day three other Christians were killed in another attack in the state.
Nigeria led the world in Christians killed for their faith in 2022, with 5,014, according to Open Doors' 2023 World Watch List (WWL) report. It also led the world in Christians abducted (4,726), sexually assaulted or harassed, forcibly married or physically or mentally abused, and it had the most homes and businesses attacked for faith-based reasons. As in the previous year, Nigeria had the second most church attacks and internally displaced people.
In the 2023 World Watch List of the countries where it is most difficult to be a Christian, Nigeria jumped to sixth place, its highest ranking ever, from No. 7 the previous year.
"Militants from the Fulani, Boko Haram, Islamic State West Africa Province (ISWAP) and others conduct raids on Christian communities, killing, maiming, raping and kidnapping for ransom or sexual slavery," the WWL report noted. "This year has also seen this violence spill over into the Christian-majority south of the nation. … Nigeria's government continues to deny this is religious persecution, so violations of Christians' rights are carried out with impunity."
Morning Star News is the only independent news service focusing exclusively on the persecution of Christians. The nonprofit's mission is to provide complete, reliable, even-handed news in order to empower those in the free world to help persecuted Christians, and to encourage persecuted Christians by informing them that they are not alone in their suffering.