Kidnapping of 300 Girls Could Be End of Boko Haram, Says Non-Profit Leader in Nigeria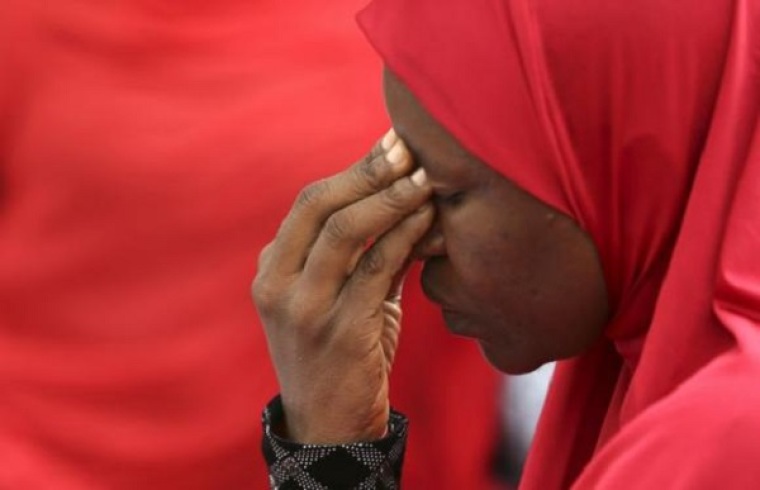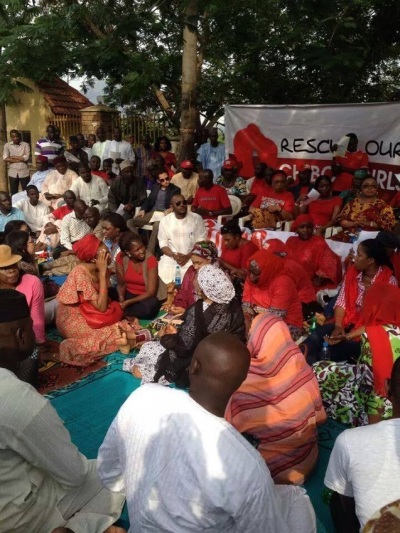 The Rev. Kristopher Keating, executive director at World Horizons USA, a Christian non-profit organization working in more than 30 countries, said the recent abduction of 300 girls from a school in Nigeria and resulting international uproar could be the end of Boko Haram in the country. Keating is in Nigeria this week to pray and stand in solidarity with those affected by the kidnapping and other acts of terrorism involving young children.
"People are hungry to know that their suffering here is not going unnoticed, that reports of this particular instance of large scale abduction are, for seemingly the first time in this country, causing people to take to demonstration and public outcry against Boko Haram," Keating told The Christian Post on Monday evening. "This could be a catalyzing event that breaks Boko Haram in Nigeria."
Some of the Nigerian girls who managed to escape after armed men from the Islamist terrorist group Boko Haram kidnapped them last month shared their stories, while the governor of the state where the incident took place says more than 200 girls still captive have been sighted.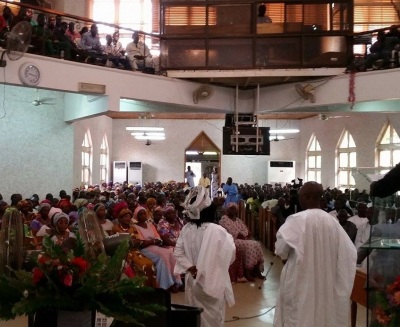 On the night of April 14-15, the gunmen commanded the hundreds of students at the Government Girls Secondary School in the town of Chibok in eastern Borno State to gather outside, and then they went into a storeroom and took all the food.
Keating, 37, told CP that he was not able to travel to the state of Borno, and has spent the past few days in the Federal Capital Territory of Abuja. He has been meeting with and speaking at churches and gatherings, including at #BringBackOurGirls movement events, as an invited speaker.
"I have not been able to travel to Borno state because travel there is restricted and difficult," Keating said. "However, it seems that this is where I needed to be. I have been very well received by the Christian community, the #BringBackOurGirls movement, and others in the wider community residing in Abuja."
He said he was invited to lead prayer and speak at a large church in Abuja whose members are largely from the Borno/Chibok area. Many of those members are family of missing girls, he said.
He has also been invited to join the #BringBackOurGirls movement people as they march on Tuesday, 3 pm, Abuja time and bring their concerns about Boko Haram and the missing girls to the Governor of Borno, who will be in Abuja. He said the number of people that are joining the daily gatherings is growing.
"I have been compelled, by love, to act for the benefit of those young women who have been kidnapped," said Keating, according to a statement from World Horizons released Monday. "I see an urgent need to respond by standing in solidarity with the families of the missing women, while praying for their rescue and safe return.
"Our faith in Christ must produce love. In this case, love demands rescue. It is important to understand that this is not a new problem in Nigeria. Boko Haram has perpetrated unjust violence in the area for too long."
The purpose of Keating's trip is to meet with and encourage members of the Nigerian community including government officials, faith leaders and the families of the missing girls, officials with the group state. He plans to pray with family members for the release of their daughters.
"We expect that this peaceful prayer and dialogue event will produce increased awareness and positive engagement toward the development of coordinated rescue plans for the missing girls," World Horizons states. "This response is not only about those kidnapped from Chibok last month but also the existence of terrorism that has prevailed for too long in surrounding regions."