Killing Babies Diagnosed With Down Syndrome Akin to Nazi Eugenics, Speaker Warns at CofE Synod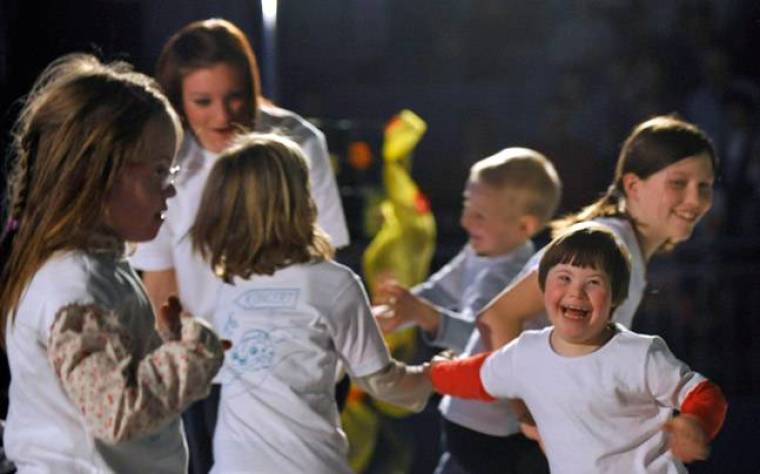 During a debate before unanimously passing a motion affirming the "dignity and full humanity" of people with Down syndrome, a lay member at the General Synod of the Church of England compared the high termination rates of unborn children with the genetic disorder in parts of Europe to 1930s Germany.
"We live in a society that claims to value and appreciate those who are different and those who have a disability and yet what we say and do are two different things," Andrew Gray, a lay member, said during a debate on the intro­duction of non-invasive prenatal testing, which screens for birth defects and inherited diseases, in the U.K., according to The Telegraph.
"In countries like Iceland Down syndrome has been virtually eliminated. What we have is a very simple situation. The U.K. and Europe has begun to practice eugenics, by default, and without intent," Gray added. "This is not because of a state-led desire to remove those considered weak or sub-human — we don't live in 1930s Germany, thank God. But while the reasons and the motivations are different, the outcome is the same."
The debate preceded the passing of the motion, which urged the government to make sure that "unbiased information" is provided to expectant parents after the blood test show their child has Down syndrome.
"This is not a debate about the ethics of abortion. It is not an attack on medical discoveries or advances," James Newcome, the Bishop of Carlisle, who moved the motion, told The Sunday Times. "It is not an attempt to tell women what to decide ... but it is about saying that every human being is valuable and we want to show that in practical terms, in love and concern."
Newcome noted that the life expectancy for a child with Down syndrome has increased from nine years in 1929 to now 60 years. "We are concerned that not everyone (and I include medical staff) may be aware of the amazing progress that has been made."
Currently, about 90 percent of women in the U.K. who learn that the unborn child has Down syndrome choose to abort, according to the Times.
This year, the U.S.-based Gerber Products Company chose for the first time a child who has Down syndrome, one-year-old Lucas Warren from Georgia, to be their spokesbaby.
The baby food company has hosted an annual photo contest to select their spokesbaby since 1928.
"Congratulations to our 2018 Gerber Spokesbaby, Lucas! Welcome to the family!" the company captioned a photo of baby Lucas smiling from ear to ear wearing dress clothes complete with a bow tie, on Facebook.
"He's always been such a good baby," the baby's mother, Cortney, was quoted as saying. "I've never met anyone to come into contact with Lucas and not smile. We didn't actually find out he had Down syndrome until he was born. It's never once changed how we felt about him, he was always our son."