Kim Jong-un Dead? BBC Death Report Sparks Confusion
Kim Jong-un, North Korea's new leader, is dead according to a storm of rumors to hit Twitter Friday. However, the reports are unconfirmed and most are skeptical over whether the rumors hold any truth.
The death reports originated in a Chinese microblogging service called "Weibo," but no formal press agencies have substantiated the reports.
SEE VIDEO OF KIM JONG UN SHEDDING TEARS AT FATHER'S FUNERAL
However, the rumors immediately went viral over the Internet and the name "Kim Jong-un" became an instant trend on Twitter and ranked sixth on Google's Top 10 searches on Friday.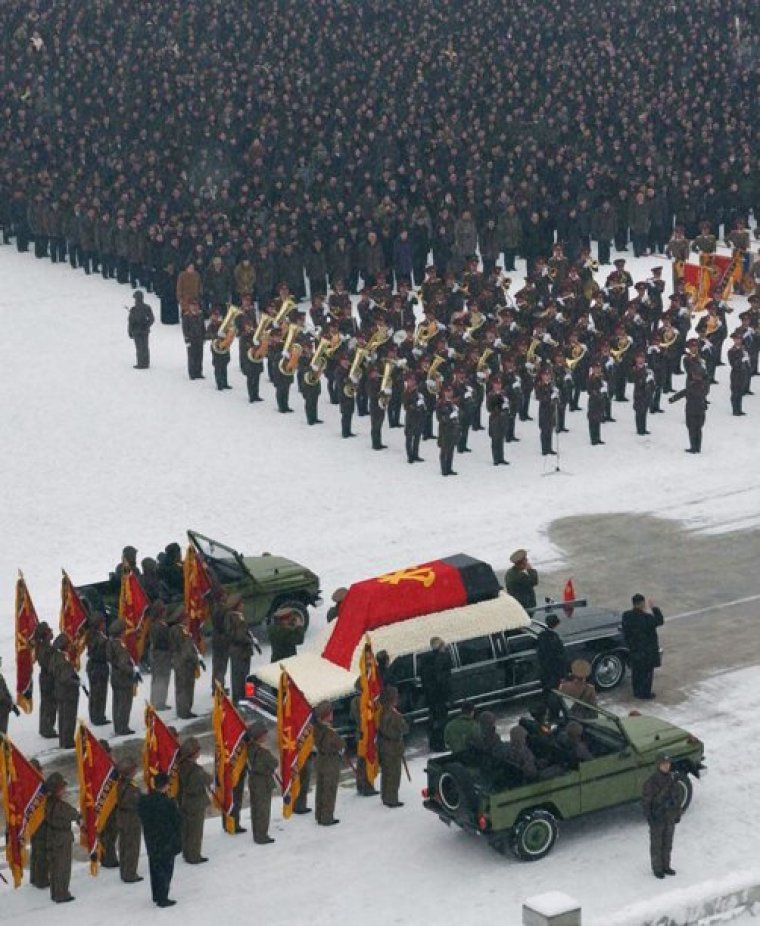 The rumors claimed that Kim Jong-un was assassinated in a military coup while visiting Beijing, China, and seemed to have kicked off due to an "unusually high" number of cars outside North Korea's embassy in China.
The rumors exploded when one fake Twitter account commented that the BBC had "confirmed" the reports. That message was immediately re-tweeted by thousands of other users, causing mass confusion as to whether the rumors were in fact true or not.
Twitter user Craig Kanalley later tweeted, "Fake account @BBCLiveNews reporting false information about Kim Jong Un, getting retweeted like crazy. Beware."
The fake BBC Twitter account later sent another message confirming that it was indeed a bogus account and the previous tweet was a lie.
A senior U.S. official has now told NBC News that the Kim Jong-un death rumors were toward "the false end of the spectrum."