Kim Jong Un Reappears in North Korea Photos, Walking With Cane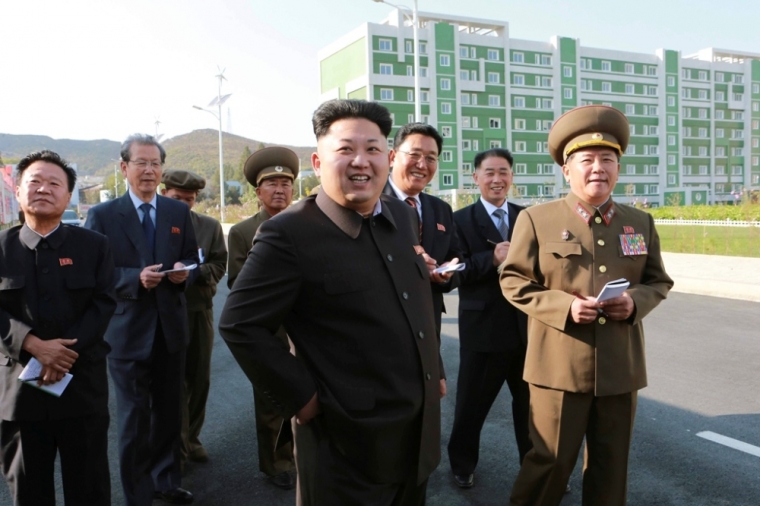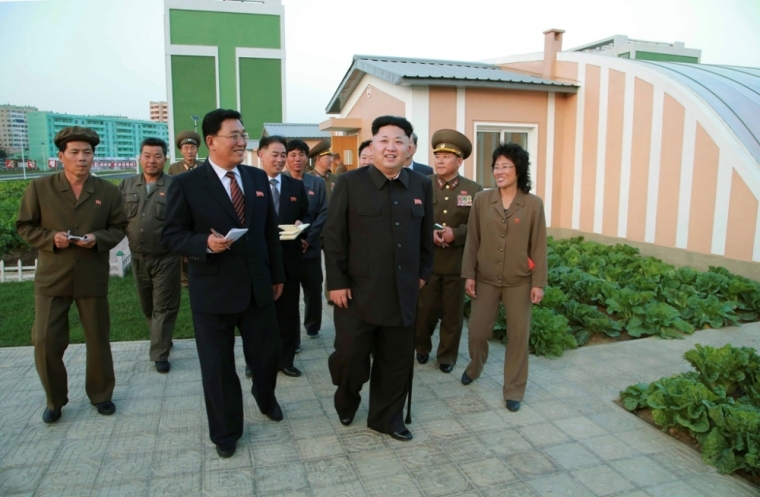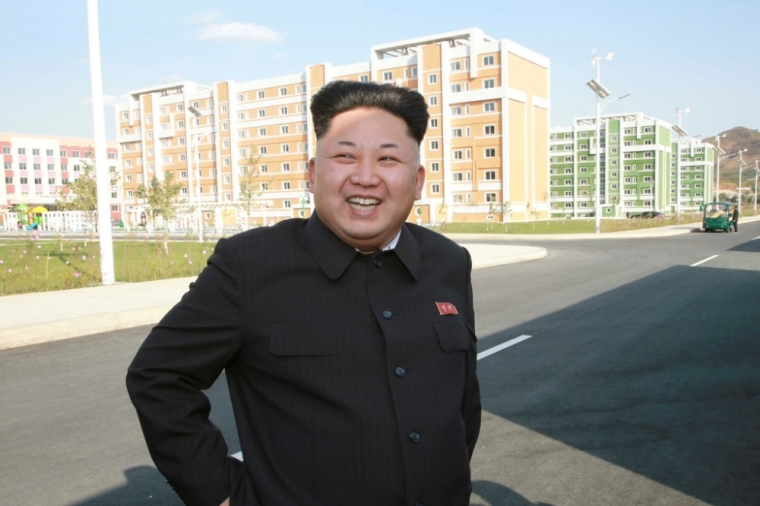 View Photos
North Korean leader Kim Jong Un has reportedly reappeared in public photos published by North Korean state media in an attempt to halt rumors regarding his whereabouts. Kim, who hadn't been seen in over a month and missed several important public dates, appeared to be walking with the aid of a cane in the new images.
Kim was pictured offering field guidance to a newly built residential district, and visiting the Natural Energy Institute of the State Academy of Sciences, CNN said based on state media reports. The photos show the 31-year-old leader walking with a cane, smiling and surrounded by government officials.
The photos portray Kim's first public appearance since Sept. 3, when he was last seen attending a concert with his wife.
Speculations over his whereabouts mounted last week after he missed a major national ceremony paying tribute to his late father and grandfather. He was not among the attendees of the 69th founding anniversary of the Workers' Party of Korea, though flowers were presented in his name.
Rumors surrounding his absence varied, ranging from health problems such as gout, to speculations of a military coup seeking to dispose him of power.
North Korean officials had provided sparse information about Kim during his absence, but denied that he is suffering from health problems.
Photos from before his disappearance did show him limping, however, and a source told Sky News that Kim had pulled a tendon during a military drill somewhere between late August and early September.
Responding to the latest news, U.S. National Security Council spokesman Patrick Ventrell said he is aware of the photos, but could not comment further.
"We have seen these breaking reports but have nothing for you on their authenticity at this time," Ventrell said.
BBC News' Stephen Evans from Seoul noted that the images of Kim are still images, so it is not possible to decipher how much of a problem the leader has with walking.
"It's also impossible to tell if the stick in the pictures is an aid because of an untreated continuation of the previous ailment, or to help him after surgery," Evans said.
"What the pictures clearly show, though, is that he is at the center of power," he added.
"The newly-released pictures indicate that Kim Jong-un remains the top man. It may or may not be significant that the visit was to a residential complex for satellite scientists — the kind of people who work on missile technology."