Kim, Kanye Wedding Latest News: Kardashian, West to Honor Late Parents During Nuptials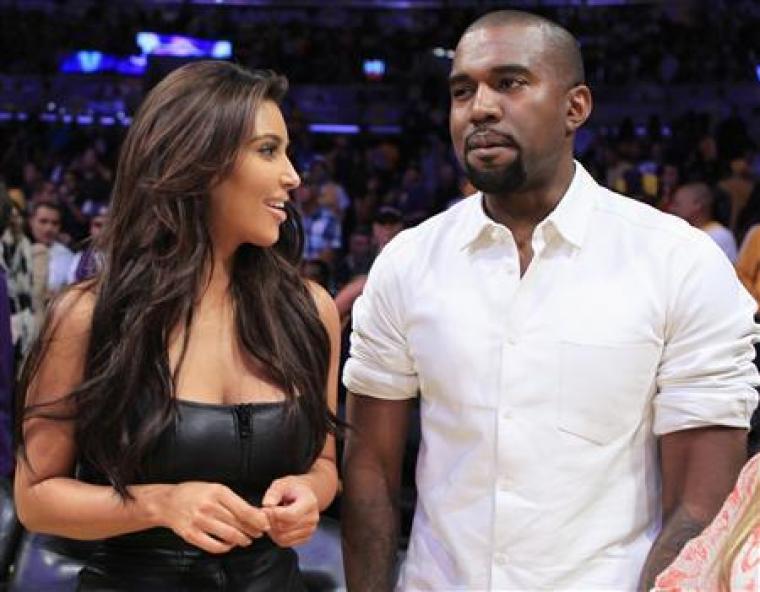 Kim Kardashian and Kanye West will reportedly honor their late parents at their upcoming wedding in Paris.
The Hollywood couple are set to wed in an intimate ceremony on May 24 and both want to make their late parents a part of their special day. Kardashian's father Robert died of esophageal cancer in 2003 and West's mother Dr. Donda West passed following a surgical procedure in 2007.
"A part of the wedding is going to be devoted to remembering Kanye's Mom and Kim's Dad," one insider told HollywoodLife.com.
"Kanye really wants to make a point of having them both be a part of the wedding by honoring their memory," the source added.
The "Yeezus" rapper, 36 proposed to Kardashian, 33, in October and they are currently in the midst of wedding planning. The ceremony will mark West's first marriage and the reality TV star's third.
"It's going to be an emotional day for Kanye, and his mother will be on his mind for sure," another insider revealed.
"It was his dream to show his mother the love of his life and their child!" the source said of Kardashian and the couple's daughter North West.
The lavish affair is being tipped as the wedding of the year by some reality TV fans. Insiders claim an E! camera crew will be present to capture every moment of the wedding, much like during Kardashian's 2011 wedding to NBA star Kris Humphries.
"Everything is going to be so perfect, filled with happiness, joy and bliss and he would have really wanted his mother there, front and center, to walk him down the aisle," the source explained. "Now, he has North [West] for that."
The couple, who began dating in 2012, will reportedly fly out 200 close friends and family to France via private jet ahead of their big day. Invitations have already been sent and the planning is close to be finalized.
"Kim will be wearing white although its her third wedding. She's getting her dress custom made [and] she will have one dress change ... that dress will not be white," TV personality Chloe Melas said on "The Gossip Table."
"Baby North is going to be the flower girl. Even though she wont be walking at that point I guess they're going to carry her down the aisle," she revealed.