Kim Kardashian Baby No. 2? Reality Star 'Wants to Be A Pregnant Bride'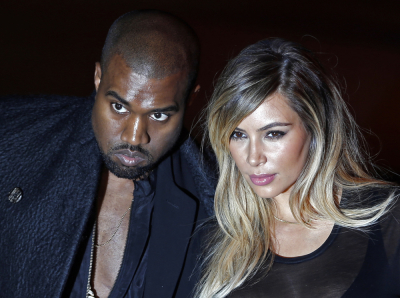 Kim Kardashian and Kanye West are said to be planning baby number two and insiders claim the reality TV star is hoping to conceive ahead of her 2014 wedding.
In June, Kardashian, 33, and West, 36, welcomed the birth of their first child North West and they are reportedly ready to expand their family. The rapper proposed to the E! star in October and previously revealed that they will likely wed during the summer.
"Baby No. 2 is on Kim's mind... She says she wants to be expecting by June and be a pregnant bride," a source told Us magazine.
"She's hoping to have a girl next and then a boy," the source continued. "They aren't trying to not let it happen."
Kardashian and West often gush about parenthood and in recent months they have been photographed enjoying several outings with the seven-month-old, whose nickname is Nori. Although the reality star admittedly struggled during her pregnancy, particularly due to weight criticism, she is reportedly eager to give baby Nori a sibling.
"Kim had a rough pregnancy but she loves North so much. She wants another one," the insider revealed.
Kardashian gushed about motherhood in a personal blog one month after giving birth to her daughter in Los Angeles.
"These past couple of weeks have been filled with the most exciting experiences of my life," Kardashian wrote to her fans.
"I'm enjoying this time to fully embrace motherhood and spend time at home with my family. I've been reading all of your messages and want to thank you all for your sweet thoughts and best wishes," she continued. "It truly means everything to me. I am so blessed to have the support of my family and fans in this beautiful moment."
West spoke about fatherhood during an appearance on the "Ellen" show in November and he explained how exactly becoming a dad has changed him.
"Just being super focused, even more determined to get these ideas across and establish the exact foundation I want for my family," West told talk show host Ellen DeGeneres.
"I'm not as concerned about the idea of profanity or nudity, it's more the messaging behind it. She's gonna be in the real world, and she's gonna hear things and see things, and I think she's gonna be prepared for them," he added.