Kim Kardashian Defends Talks With Trump Admin to Free Criminal-Turned-Pastor From Prison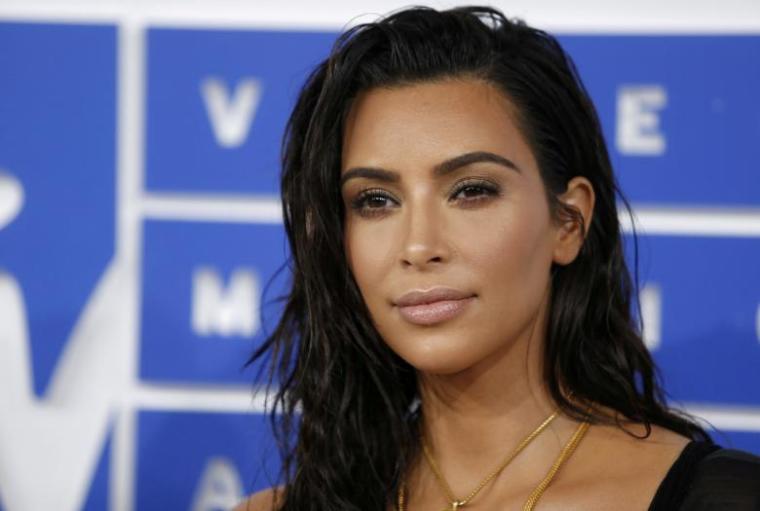 Reality television star Kim Kardashian West has opened up about her engagement with the Donald Trump administration as part of her quest to help free a non-violent drug criminal turned ordained minister from federal prison.
Kardashian West, a star of the E! series "Keeping Up with the Kardashians" and the wife of music star Kanye West, told Mic in an interview last week that she has worked for months to help secure the release of 62-year-old great grandmother Alice Johnson from federal prison in Aliceville, Alabama.
Johnson has spent the last two decades behind bars serving a life sentence without parole for a first-time non-violent drug offense she committed over 21 years ago. Kardashian West first learned of Johnson's story when stumbling upon an interview Mic had done with Johnson last year.
In her advocacy for Johnson, Kardashian West has not only hired a legal team to fight for her release but has also reached out to the Trump administration to call on the president to pardon Johnson. Johnson says her crime was becoming involved in a "drug conspiracy" to make money after losing her job and called the decision "one of the worst" of her life.
"I've been in communication with the White House and trying to bring her case to the president's desk and figure out how we can get her out," Kardashian West said in the interview. "Jared Kushner, who I've spoken to, has been really working on some criminal justice reform bills and I would love to sit and talk to them and I know they are internally talking about it."
"So, I mean that's such a huge step from where we started with that not even being on the radar," she added.
Kushner, Trump's son-in-law and senior adviser, has been at the forefront of the White House effort to push criminal justice reform bills through Congress.
In the interview, Kardashian West was asked to respond to critics who might claim that her engagement with the Trump administration on Johnson's behalf could be seen as "legitimizing his policies."
"For me, I am just focused on criminal justice reform and helping one person at a time," she said. "So far, the White House has been really receptive to my calls and I am grateful for that.
Kardashian West asserted: "I am not going to stop that because people personally don't like Trump."
Kardashian West was also asked what she would say to Trump if she ever had the opportunity to meet with him on Johnson's behalf.
"I would explain to him that just like everybody else, we can make choices in our lives that we are not proud of and don't think through all the way," Kardashian West said. "I really do believe that she's going to really thrive outside of prison. I would just urge him to please pardon her."
Over 248,340 signatures currently appear on a Change.org petition calling on Trump to pardon Johnson.
"My mother has accepted full responsibility for her actions and used that experience to better her life and the lives of others," Johnson's daughter, Tretessa, wrote on the petition. "Since being incarcerated she has been a model prisoner who mentors women and has become an ordained minister."
Kardashian West's interview with Mic came as the House Judiciary Committee passed a bill last week that was backed by the White House. The bill would authorize up to $50 million a year for the next five years to make various programs available to federal prisoners that would help them rehabilitate their individual problems in order to better prepare the inmates for release.
The FIRST STEP Act, which was introduced by a Republican lawmaker and a Democratic lawmaker, would also instruct the Bureau of Prisons to conduct a risk assessment of all federal offenders to determine which recidivism reduction programs could best assist them while serving their time, such as vocational training, substance abuse treatment, mental health programs and anger management courses.
Proponents of the legislation, such as the evangelical ministry Prison Fellowship, are optimistic such a bill would help reduce federal recidivism rates. However, opponents of the bill, such as the ACLU and other left-leaning social justice groups, do not like that the bill does not include reforms for federal mandatory minimum sentences for non-violent drug offenders.
Watch Kardashian's interview below: