Kim Kardashian Reveals Prayer for Another Child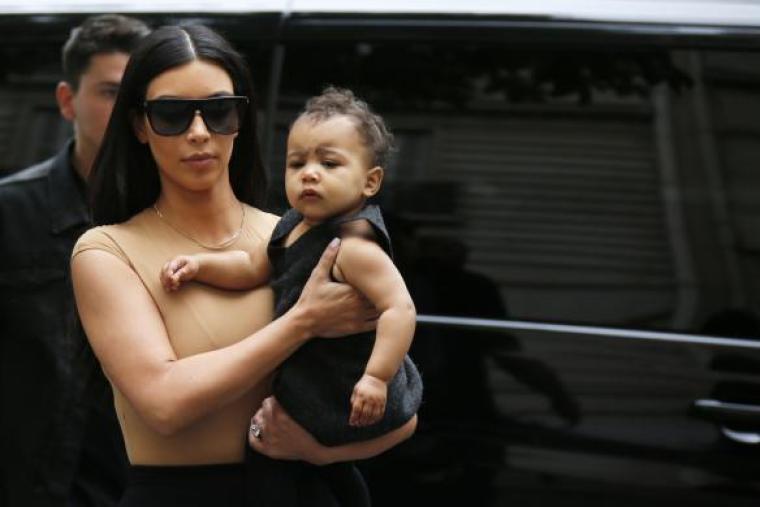 Kim Kardashian West recently revealed that she has been praying about having a second child.
Kardashian West, the 34-year-old "Keeping Up With the Kardashians" star, is gearing up to star in a T-Mobile commercial for the upcoming Super Bowl and spoke to Entertainment Tonight about trying to have a second child with her husband and rapper Kanye West.
While the Wests share one-year-old daughter North West, Kim has made it no secret that the pair are planning for more additions to the family.
"We've been trying, we've been trying!" Kim told ET. "I pray about it."
She insists that the Wests have a good relationship despite news headlines that lead some to believe the pair have a troubled union.
"We stay home and hang out, we are truly obsessed with each other," Kardashian told ET. "We have the most normal relationship, if you can call anything about us normal. We have a really normal relationship and we are just happy."
The Wests have both publicly spoken about being Christians and Kim previously told Australia's "Today Show" that they were trusting God for their next child.
"I guess it's all in God's hands," Kardashian said on the "Today Show."
The Wests were joined together in marriage last May by Pastor Rich Wilkerson Jr., the leader of The Rendezvous, a ministry of Trinity Church in Miami. Last year she attended one of his services with her sister Kourtney Kardashian.
"The family that prays together stays together," Kim captioned an Instagram image with Kourtney. "Such a great service tonight @richwilkersonjr #Church."
Although Kardashian has been public about her church attendance on holidays, she has also admitted that going to her house of worship has helped her through tough times. After an activist hit the socialite with a flour bomb to protest her animal fur wearing ways, Kardashian admitted that attending church helped her through the ordeal in 2012.
"I would be lost if I didn't go to church to reflect back on my whole week," Kardashain wrote on her blog three years ago.