Kim Kardashian Wedding to Kanye West Delayed? French Law Threatens Big Day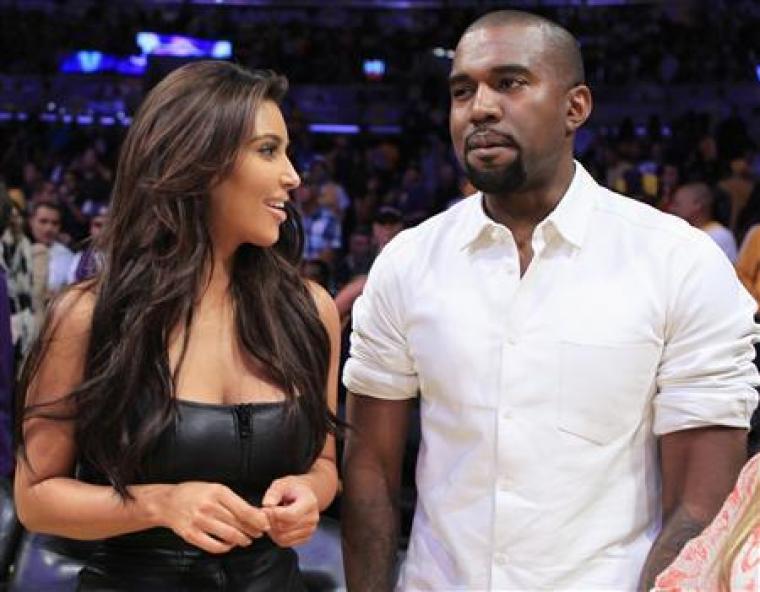 Kim Kardashian and Kanye West's upcoming wedding is rumored to be under threat as a new report claims French law couple prevent the pair from tying the knot on May 24.
The reality TV star, 33, and the "Yeezus" rapper, 36, are gearing up to exchange vows in Paris on May 24 however French law reportedly requires a 40-day residency before any wedding can take place. Kardashian and West, who are both based in the U.S., have reportedly hit a stumbling block as one party is expected to reside in France for a little over a month in order to fulfill French legal requirements.
"All marriages must be performed by a French civil authority before any religious ceremony takes place. The mayor can authorize the deputy mayor or a city councilor to perform the ceremony in the town in which one of the parties to be married has resided for at least 40 days preceding the marriage. These requirements can not be waived," French Embassy officials confirmed to RadarOnline.com.
"The religious ceremony has to be performed after the civil ceremony (never before). The minister, priest or rabbi will require a certificate of civil marriage before any religious ceremony takes place," they added.
Kardashian, who vacationed in Thailand last week, is based in Los Angeles while West, who travels regularly due to work commitments, is often between L.A. and New York.
The rapper recently postponed the Australian leg of his "Yeezus" tour, which was scheduled to kick off in the weeks leading up to his wedding day.
"Kim and Kanye were unaware until recently that France required a residency requirement prior to the marriage," a source explained. "Kanye has an apartment in Paris, but he doesn't live there full-time."
West proposed to Kardashian in October and they are currently in the midst of wedding planning. The ceremony will mark West's first marriage and the reality TV star's third.
The couple, who began dating in 2012, will reportedly fly out 200 close friends and family to France via private jet ahead of their big day. Invitations have already been sent and the planning is close to be finalized.
Kardashian recently spoke about her big day and insisted that contrary to reports, the wedding will be relatively small.
"We're having a super, super small, intimate wedding. As we go along, we're realizing we want it to be smaller and more intimate than people are imagining and thinking," Kardashian told Seacrest on his KIIS FM radio show on Feb. 25.