Hollywood actress Kimberly Elise celebrates 54th birthday with Holy Spirit filled rebaptism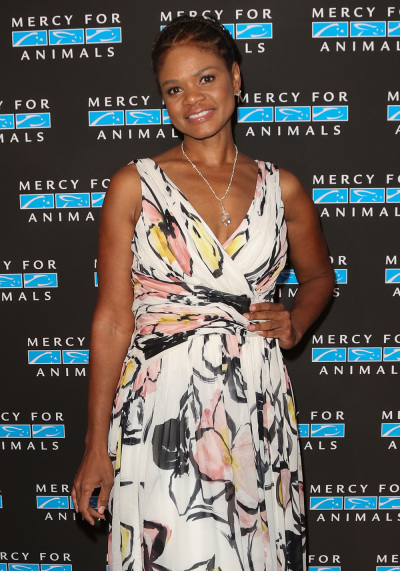 Hollywood superstar Kimberly Elise took to social media earlier this week to share that she celebrated her 54th birthday with a baptism as she rededicated her life to Christ. 
"Today is my birthday. I mean that literally, 54 years ago, my mother gave birth to me after a long, hard labor (thank you Mom). And spiritually, YHWH has given me a new birth. Though I was first baptized when I was 16 years old, and it was beautiful and powerful as the Holy Spirit filled me, there is something extraordinarily profound to so consciously give one's life to the Lord at my age," she wrote on Instagram along with photos of her emotional baptism.
Elise, who was born in 1967, said she first committed to Christ as a teenager but then life took her in another direction. She made her feature film debut in the blockbuster "Set It Off" in 1996 and received critical acclaim for her performance in the classic "Beloved" in 1998.
Despite becoming a success in the world, the four-time NAACP Image Awards winner said the Holy Spirit never left her.
"After I was baptized at 16, I, like many #Christian teens, wandered back into the world. But the Holy Spirit never left me," she declared. "Though I didn't always make the best choices over all these years, the Holy Spirit kept a hedge of protection around me to keep me from falling too, too far astray." 
"And God continuously blessed me greatly in spite of my errors (He will achieve His purpose no matter what!)" Elise added. "In 2019, YHWH said enough wandering daughter time to come home, and Jesus rescued me."
The Minneapolis, Minnesota-native went on to say that she rededicated her "life to Jesus in 2019 and [hasn't] looked back."
"Since that time, the Holy Spirit has done a fast and deep work on me — I had a lot of catching up to do!" she added.
After being rebaptized this week, she said, "this time fully aware and understanding what I was doing and of the promise I've made to the Lord."
"So all these years later, He has wiped the slate, restored what the locust ate and made me like 16 again. Hallelujah!" Elise testified. "God is faithful and true. Though we may stray, He is long-suffering and gives us many chances to come home. I am so grateful I took His offer and I'm so grateful to have such a loving, forgiving Savior as Yahshua Hamashiach."
Elisa concluded her post by offering her half a million followers a chance to open their hearts to Jesus.
"If you don't know Jesus, seek Him before it's too late and there are no more chances, believe, repent and surrender to Him. If you knew Him once but lost your way, repent, call out to Him — He wants you to come home too," she ended.
"The Manchurian Candidate" star said she was grateful for the example her mother, father, pastors and others have been for her.
Elise's baptism post featured a series of photos of her with a minister, first in prayer, then immersed in the water for her baptism, rising up and then rejoicing.