Kirk Cameron Attends Jessa Duggar's Wedding With Kids; Says 'I Want My Daughters to See This'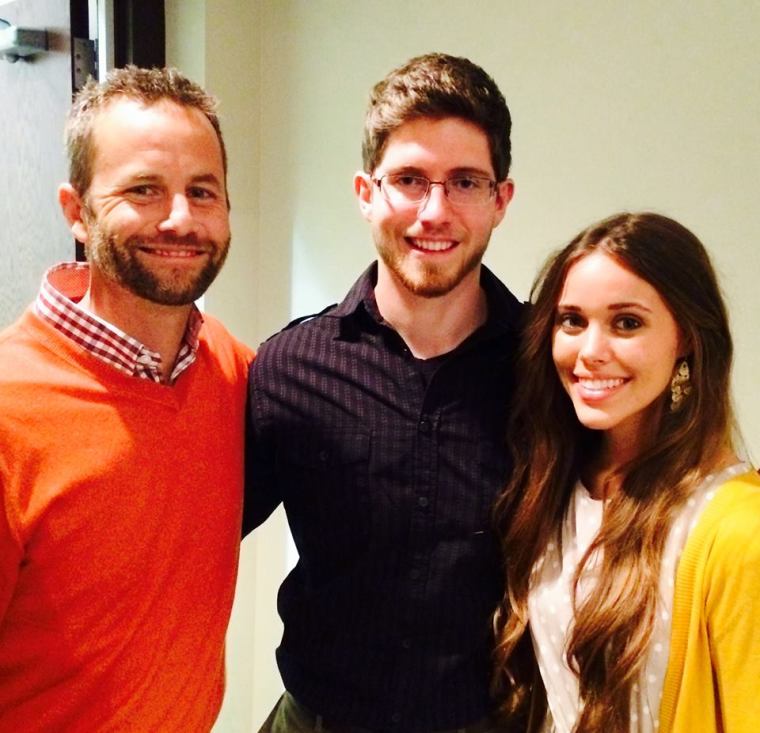 Kirk Cameron has spoken out about "19 Kids & Counting" star Jessa Duggar's recent wedding to Ben Seewald, stating that he wants his daughters to have the same type of relationship.
"I want them to see that and go, 'That's what I want for my marriage'" Cameron told People. "Nobody does this. And as a dad, it thrills your heart. I want a guy that honors and respects my daughters like Ben is respecting Jessa."
Cameron is a friend of the Duggar family and has two teenage daughters, who also attended the wedding. They were not certain they would be able to attend the ceremony, but Cameron's wife, Chelsea, convinced him to go and take their daughters.
"She said, 'Did you see the thing in People magazine about their rules about love and sex? It was awesome!'" Cameron's wife said. "So while I normally wouldn't fly that far for any old friend's wedding, my daughters will very rarely get the chance to see a wedding where a husband and wife saved their first kiss for the altar. I want them to see this, because I don't know that they ever will again."
However, they didn't get to actually see the first kiss because Jessa and Ben wanted that to be just between them. Instead of having a first kiss, they had their parents, Jim Bob and Michelle, exchange a kiss in front of the audience. The newlyweds decided to have their first kiss in private before going to their wedding reception.
The father of six is a devout Christian whose faith is a key element in his life, career, and parenting. He has been a fan and friend of the Duggar family for some time and shares the show with his own children. Daughters Bella, 16, and Ahna, 15, often watch the show with their parents and were ecstatic to be able to attend Jessa's wedding.
"[When] we got an invitation from Jim Bob and Michelle, they were like, 'Dad, we are GOING. We are GOING!'" Cameron said.
Jessa and Ben's wedding will be the subject of the next season of "19 Kids & Counting" on TLC.