Kirk Cameron Takes His Daughters to Prom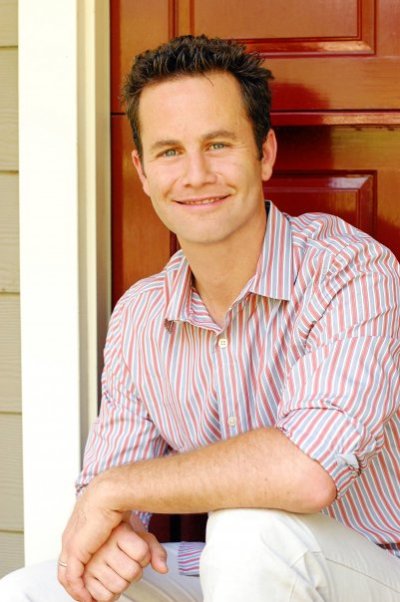 >Actor and evangelist Kirk Cameron shares an emotional video of himself on his way to his daughters' prom.
The "Growing Pains" actor ecstatically shared some parenting advice while on his way to his girls' soirée.
"I have two daughters at the dance tonight. They look so beautiful in their dresses, their hair, their makeup, absolutely beautiful. My two little girls are now beautiful young women and I could hardly believe it," he said in his Facebook video. "I know I'm just going to blink and be at their wedding soon dancing to 'Butterflies Kisses' by Bob Carlye, crying my eyes out while wondering where all the time went."
While sharing his proud parenting moment, Cameron couldn't help but share some tips with others on raising their kids.
"I wanted to take this minute to encourage you, moms and dads, love your kids. Spend all the time you can pouring into them because right now my wife and I are seeing the fruit from all the seeds we've been planting for all these years. It is so worth it," he closed the video by saying.
When realizing that some of his followers were noticeably confused by his video, many questioning whether the actor homeschooled his kids or not, Cameron further explained his post.
"We are part of a homeschooling family network. Hundreds of families get together for a beautiful soirée this time of year, complete with tuxedos and beautiful gowns. If you like the idea, I bet you could bring some families together and create an evening similar for your kids!"
Because of his life in Hollywood, Cameron attended school on the set of his hit show "Growing Pains" instead of going to public school. He reportedly graduated from high school at the age of 17 with high honors.
In 2013, Cameron shared an article that revealed the number of children who are homeschooled had increased by 75 percent. The Camerons have been very vocal about homeschooling their children. In a previous Christian Post interview, he maintained that the kids went to a "great" private Christian school for primary school but then he later pulled them out.
"We decided that we really wanted to be able to have one-on-one interaction with our kids and be involved in the learning process. We are able to understand their strengths and their challenges better than anyone else, and then tailor make their education to a pace and subject matter that really is a perfect fit for them," said Cameron. "Once we did that for the first year, we realized what a great joy that was, how much more efficient it is, and how much more time together as a family we get to spend, that it's truly been life-changing."
The California native said he and his wife, Chelsea, invented the term "life schooling" to avoid turning their home into a classroom but instead they used life to help educate their 6 children.
"We have discovered the advantages of homeschooling our kids but we do it in a way where we're teaching them how to live and love life. And so incorporating science and philosophy, economics and geography, and mathematics to…interning at Joni & Friends disability ministry and starting a family business, really turns the whole world into a classroom and they learn how to love and live life. So we call it life schooling," he concluded.