Kirk Cameron, Elizabeth Hasselbeck to Co-Host 2015 K-LOVE Fan Awards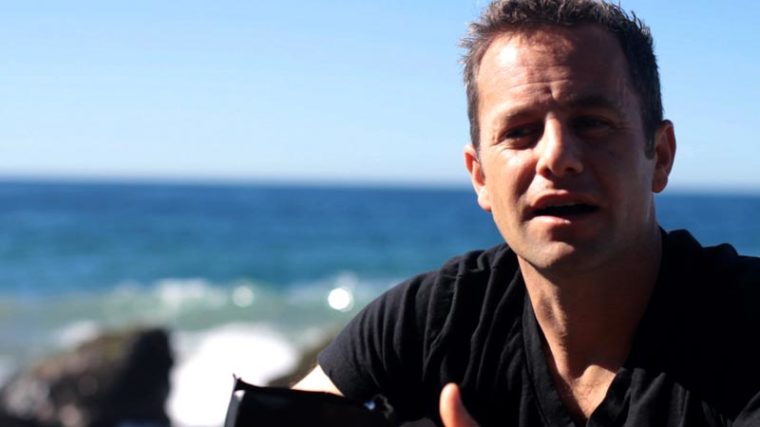 Kirk Cameron and Fox News' Elizabeth Hasselbeck are joining forces at this year's K-LOVE Fan Awards in Nashville, Tennessee, on May 31.
Hasselbeck made the co-hosting announcement during a live taping of "Fox & Friends" on Thursday. The 2015 K-LOVE Fan Awards are set to take place at the Grand Ole Opry House. Being the only fan-voted awards show in Christian music history, Hasselbeck said she is honored to take part in hosting the K-LOVE Fan Awards.
"K-LOVE has always had a positive, encouraging impact on my day, and I am thankful to be a part of this year's awards show," the news anchor said.
For his part, Cameron echoed Hasselbeck's sentiments and celebrated K-LOVE, a leading Christian music radio network with a weekly listenership of over 14 million people.
"I am very excited to be co-hosting the K-LOVE Fan Awards this year," the "Fireproof" star said in a statement. "I have heard a lot of great buzz on the event and am excited to come together with a great brand like K-LOVE to impact the culture through the arts."
Presented by Pepsi, the K-LOVE Fan Awards will recognize today's leaders in Christian music while also offering fans a package that includes tickets to the show, a three-night stay at Opryland, dinner with the K-LOVE staff and friends, a weekend kick-off concert, a late night event, two breakfasts, encouraging speakers, access to the K-LOVE Fan Zone and more.
Nominees at this year's K-LOVE ceremony include Chris Tomlin, Crowder, Jeremy Camp and Colton Dixon and more in the Male Artist of the Year category, while Female Artist of the Year nominations went to Kari Jobe, Natalie Grant, Plumb, Mandisa, Jamie Grace and more. Newsboys, Casting Crowns, Mercyme and For King & Country are also up for K-LOVE Fan Awards this year, among many more artists.
Vote for your favorite here, and the winners will be announced during the live show on Friday, May 29.