'Kirk Cameron's Saving Christmas' Hits 100 Extra Theaters by Popular Demand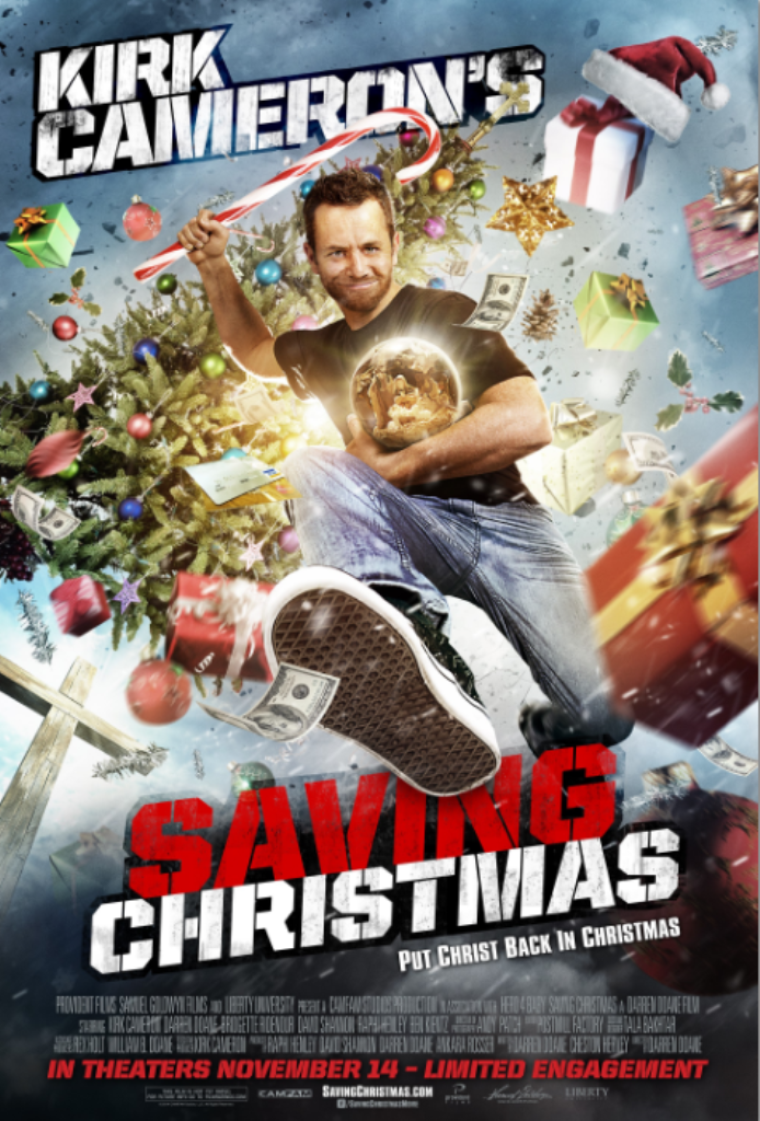 Held by popular demand, "Kirk Cameron's Saving Christmas" is reaching 100 additional theaters this weekend, far exceeding its planned two-week run.
The latest film from the "Unstoppable" star was originally planned for a limited release in 400 theaters, but support from fans has inspired continued plays of the Christmas film this season. "Saving Christmas" will enter its fourth running week starting this Friday, Dec. 5. Moreover, 100 new theaters will be showing the Cameron-starred film for the first time this weekend.
Cameron intends to "put the Christ back in Christmas" this year with "Saving Christmas" as he schools audiences on new ideas about where Christmas traditions originated. The film introduces never-before-heard ideas about both the Bible and historical events while also offering explanations for iconic Christmastime accouterments including the Christmas tree, Santa Claus and the nativity. Check for show times in theaters near you on savingchristmas.com. After seeing the film, audiences can download the free family discussion guide and go deeper into the themes of "Saving Christmas" here.
If "Saving Christmas" is not playing in a city near you, join with Provident films and CAMFAM Studios to help save Christmas in your community. It takes just one person, one church, or a group of people working together to make it happen. Fill out a form on the movie's website to get involved with bringing the film to your town.
Despite the high demand for "Saving Christmas," some theaters are winding down on showing the film this week. For those, this Thursday will be the last chance to see the movie this year. It is expected to be released on DVD in 2015.
Meanwhile, "Saving Christmas" is reaching 100 additional theaters this weekend in spite of the poor film reviews. In fact, Cameron took to his Facebook page last month in order to urge fans to improve the score of the film on RottenTomatoes.com.
"Help me storm the gates of Rotten Tomatoes," the actor wrote beside a photo of himself with two tomatoes with "Fresh" and "Rating" written on each.
"All of you who love Saving Christmas – go rate it at Rotten Tomatoes right now and send the message to all the critics that WE decide what movies we want our families see," Cameron added. "If 2,000 of you (out of almost 2 million on this page) take a minute to rate Saving Christmas, it will give the film a huge boost and more will see it as a result! Thank you for all your help and support in putting the joy of Christ back in Christmas!"