'Kirk Cameron's Saving Christmas' Review: Actor's Passion Project Lacks Historical Accuracy But Emphasizes Yuletide Joys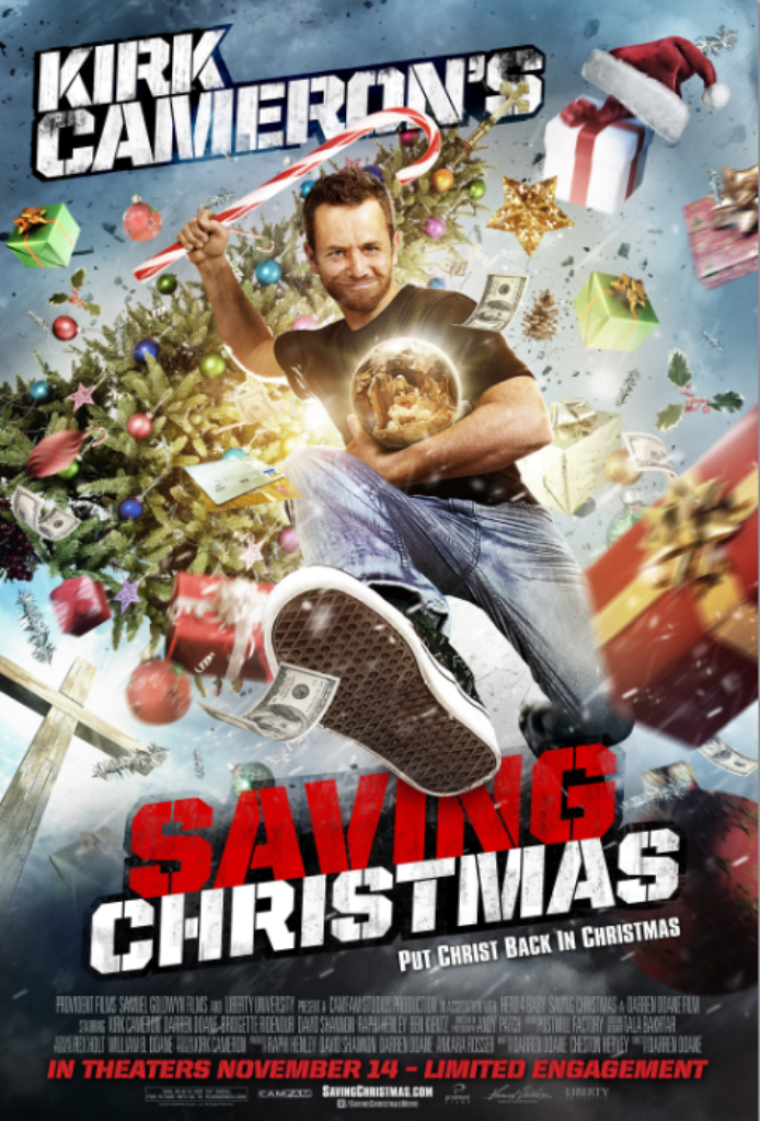 "Kirk Cameron's Saving Christmas" encourages Christians to get into the spirit of Christmastime with even more passion this year, but the new film incorporated far-fetched ideas on what the Bible says about the holiday.
Since the film was marketed as a tool to convince non-believers and defend Christmas against attacks, Saving Christmas surprisingly launches attack against Christians instead. In select theaters for just two weeks this month, Cameron's latest film declares war on naysaying believers who are either disenchanted with Christmas due to consumerism or have been convinced by outside factors that the reason for the season spawned from paganism. From the very start of "Saving Christmas," Cameron vigorously defends Christmas traditions in an effort to unite Christians and inspire a deeper meaning behind the holiday.
After citing Christmas staples such as hot chocolate, presents, caroling, gift-giving, and Santa Claus, Cameron addresses common misconceptions about the holiday that threaten to spoil it altogether in "Saving Christmas." The actor invites the audience into his family home at Christmastime where his brother-in-law's brooding is affecting the holiday festivities. Aptly named Christian, the brother-in-law is dubbed a "Grinch" by Cameron who promises to change Christian's ideas on Christmas.
First, Cameron tackles claims that Christmas is derived from the pagan celebration of winter solstice. The "Fireproof" star even goes on to claim that the Christmas tree is not a pagan relic, but a symbol of the Tree of Life from the Garden of Eden. The actor then addresses issues surrounding Santa Claus, the nativity scene, and Jesus' resurrection.
However, the historical references and reenactments featured in "Saving Christmas" lack any evidence of having actually taken place. And worse, Cameron's ideas about how Christmas traditions trace back to the Bible are without substance. In fact, biblical theologian Katie Hoyt McNabb told The Christian Post that nothing in "Saving Christmas" sounds "like a reasonable interpretation of Scripture."
Cameron's efforts to unite Christians behind Christmas are not unfounded though. Many believers remain divided on the holiday. However, this film may not be the one to finally bring them back together.
"Saving Christmas" is in 400 theaters nationwide now until Nov. 28.
Watch the trailer for the film " target="_blank">here.