Kirk Franklin Defends Listening to Bruno Mars, Secular Music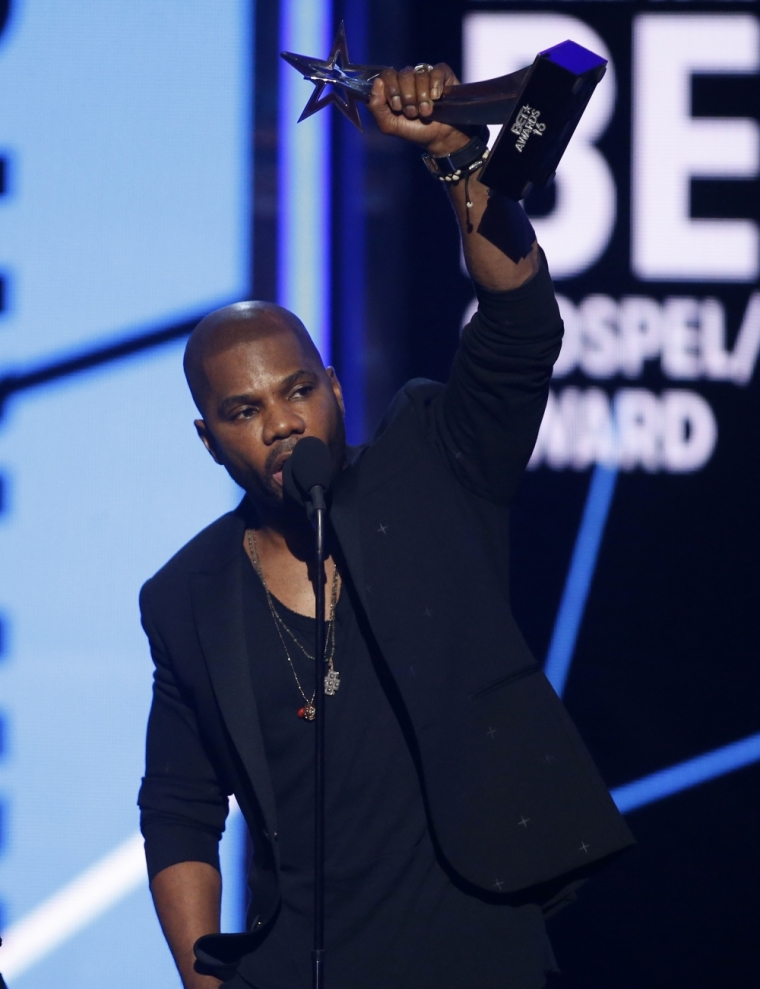 Kirk Franklin is defending his affinity for some secular music after one fan questioned why he would promote a Bruno Mars album.
Franklin, the gospel music executive who heads Fo Yo Soul Recordings record label where he also serves as a recording artist, composer and songwriter, let his fans on social media know how much he enjoyed mainstream singer Bruno Mars' music.
"OK, I give in, the Bruno Mars album is dope. I guess he said somebody gotta do it," Franklin tweeted to his over 1 million fans on Nov. 23. 
The message, however, garnered mixed reactions. One fan decided to speak up about Franklin's choice in music by asking, "secular music Kirk?"
Franklin responded by questioning if all of the social media critic's lifestyle choices were centered around their faith.
"Do you just wear Christian clothes or eat at Christian restaurants or just watch Christian television?" Franklin asked before writing, "love u bro."
The exchange died down quickly after the fan who questioned Franklin's music selection said their comment was all in jest. Franklin let the person know that there was no bad blood by offering "respect back" and "apologies."
This is not the first time Franklin has defended his affinity for secular music. When pop star Taylor Swift previously outed Apple Music for not paying artists whose music was used during a three month trial of their streaming services, Franklin publicly backed her.
"I'm sorry but your boy LOVES @taylorswift13 she stood up to APPLE for all artists and won!" he tweeted. "Amen!"
Franklin went on to compliment Swift's musical talents when speaking to Hip Hollywood last year.
"I think she is an incredible songwriter," Franklin told Hip Hollywood about Swift.
Aside from the 26-year-old "Shake It Off" singer, Hip Hollywood reported that Franklin is also a fan of secular artists like Kendrick Lamar, Adele and Justin Bieber. Earlier this year, he collaborated with mainstream music artist Pharrell Williams who produced his song "123 Remix." 
The gospel music singer and producer has worked hard to usher in new talent in the industry with his record label, and as host and executive producer of the BET gospel music singing competition, "Sunday Best."
"It's very cool to see people get excited about content that is still very vertical," he said in a previous interview with The Christian Post. "That's what I want to do and get involved in. I continue to try to push that agenda."