Kirk Franklin Wants to Sit With Sinners
Kirk Franklin Wants to Sit With Sinners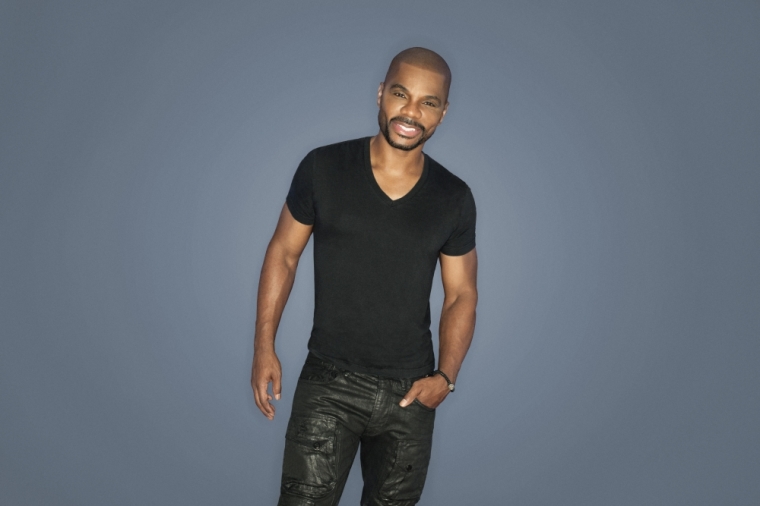 Kirk Franklin is not interested in spending all of his time with Christians who believe they are perfect, the gospel music songwriter and producer wants to be in the company of sinners.
"I want to sit where the sinners are...the well sometimes make me sick. #randomthought #losingmyreligion," Franklin tweeted.
The 46-year-old "Losing My Religion" recording artist wrote his social media post after pictures surfaced of him spending time in a recording studio with rap mogul Kanye West. The gospel music producer said he is frustrated with sitting around while lost souls are confused by the lifestyle of Christians.
"Ok...the point of my heart was the subculture of Christianity, where we just sit and go back and forth can be frustrating. The lost are dying and confused by our preaching but our living is not always the same," he wrote. "I'd rather be trying to win them instead of arguing with 'us.' ..I'm tired of practicing, i want to get in the field and play."
The concept of Franklin's twelfth studio album "Losing My Religion" centers around urging people to rely more on relationship than the laws of religion.
However, the Christian artist is making it clear that there is nothing wrong with identifying your faith.
"I would never say that claiming you're a Christian is wrong. I understand that there is a human aspect of being able to identify people whether it's African American, Hispanic or Asian," he previously told The Christian Post. "But the definition doesn't define the relationship, meaning you can be married and still not know intimacy. You can be religious and not know relationship."
To avoid any confusion, Franklin decided to use a parable to further illustrate his point.
"If you were drowning in a lake, I drove by you and saw you drowning...if I jumped out of my car and jumped in the water to save you, you'd be very appreciative wouldn't you? When you saw me, you would always speak to me, you would always hug me," he said. "Now imagine if you were drowning and I drove by. Instead of jumping in the water to save you, I stood on the side to yell 'kick harder, breathe faster, Stay afloat!"
Franklin continued by asking, "if I did that, and I'm yelling the instructions to you would you be as appreciative?"
The minister of music likened religion to the person standing on the side of the lake and yelling instructions to a drowning individual.
"God sent His son to jump in the lake to save us. We're so appreciative of Him nobody has to tell us to keep the law," he said. "We automatically fulfill the law because of our gratitude for him jumping into the lake."
For Franklin, it is important to promote the relational aspect of Christianity, because he remembers a time when he did not see a lot of God's love in religion.
"There's a lot of people like me who the system never introduced to the love of God. Knowing God as a loving father is very foreign to them," he previously told CP. "I think most people in mainstream America, they don't know God. There's always more picket signs [saying] 'God hates gays' or 'God hates abortion.' But when have you seen a picket sign that says 'Jesus loves you?'"