Kirstie Alley Vows to 'Turn the Other Cheek' in Maks Chmerkovskiy Scientology Feud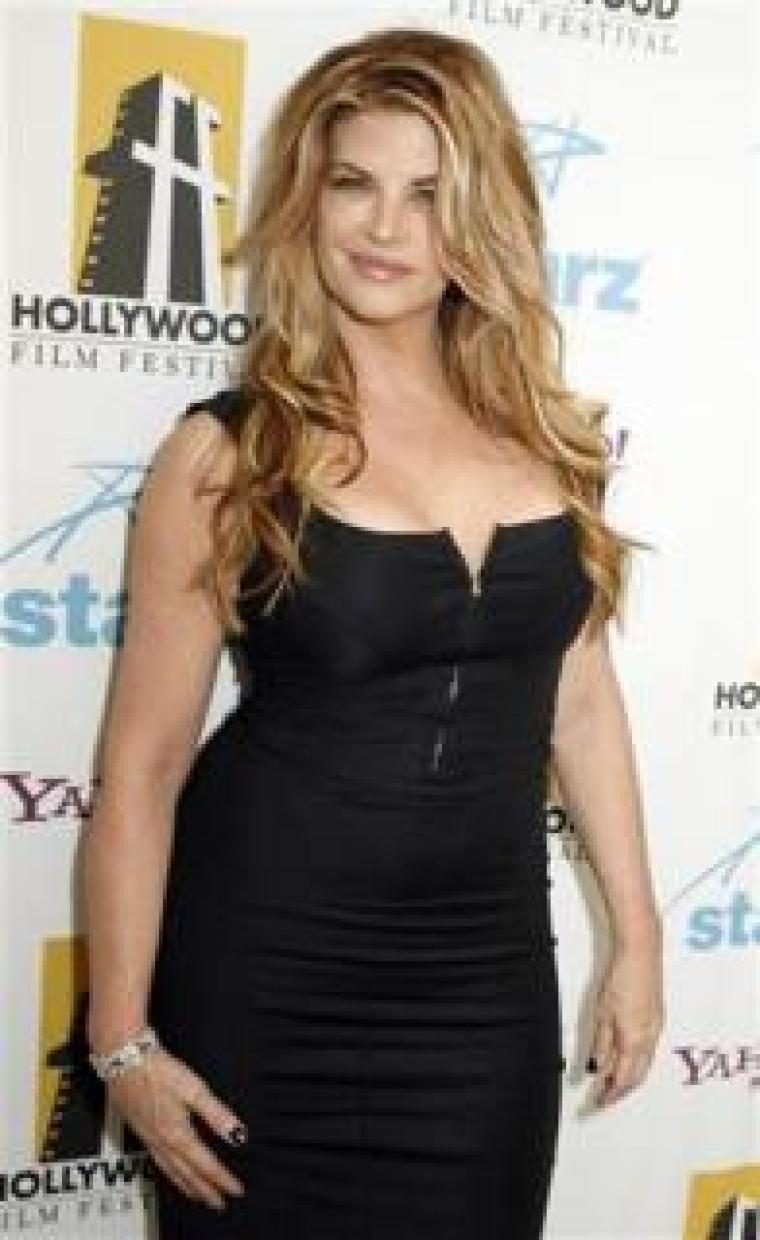 Kirstie Alley took to Twitter Sunday defending against Mak Chmerkovskiy's recent claims that their friendship ended over the Church of Scientology.
The 63-year-old actress shared several posts on Twitter that address the "Dancing with the Stars" pro as well as other believers of "nasty gossip," but the rant ended with Alley taking the high road.
"To those who believe nasty gossip spewed by others, please stop following. To those who know me, carry on," Alley began on Aug. 3. "I have a great idea!!! Why don't we all confess the things WE have done, INSTEAD of what other have done. #cowards"
"OK… off to a bad start, but it's Sunday & I'm going to implement 'turn the other cheek…'"Alley added. "Easier said than done… believe me #dirtylaundry"
Alley's tweets arrived just days after Chmerkovskiy appeared on "Watch What Happens Live" where he revealed Alley "no longer gets along" with him. The Ukrainian dancer hinted that his rift with Alley was due to the actress' public feud with Leah Remini. Remini left the Church of Scientology leading Alley, a Scientologist, to cut all ties from the "King of Queens" star. More recently, Alley referred to Remini as a "bigot" for speaking out against Scientology. Today, Chmerkovskiy is romantically linked to Remini's best friend, Jennifer Lopez, and Alley appears to have disassociated herself with the "DWTS" dancer.
"I think the world of [Alley]," Chmerkovskiy said. "I'm not judging people by their religion. I'm Jewish. I don't really believe in science fiction, but whatever. It's sad that we've gone through so much together, and I feel like I've helped her, and this is where we're at now. But I still think the world of her, and I wish her all the best."
Alley fired back on Twitter: "I won't dignify any of your accusations with anything other than ADIOS. This tweet is for those of U who believe the Moon is cheese."
In a tweet that has since been deleted, Alley also posted, "Dear sir… after you have a- - raped me there is really no reason to include 'I wish you the best' … It's rhetorical."
Following her heated tweets, Alley pointed out her own tolerance for people of other religions and races with a retweeted message reading: "I don't care what religion, nationality, or sexuality you identify with. As long as you're a good person & good to me & others, we're cool."