Knights of Columbus Donates $2 Million to Aid Christian Refugees Victimized by ISIS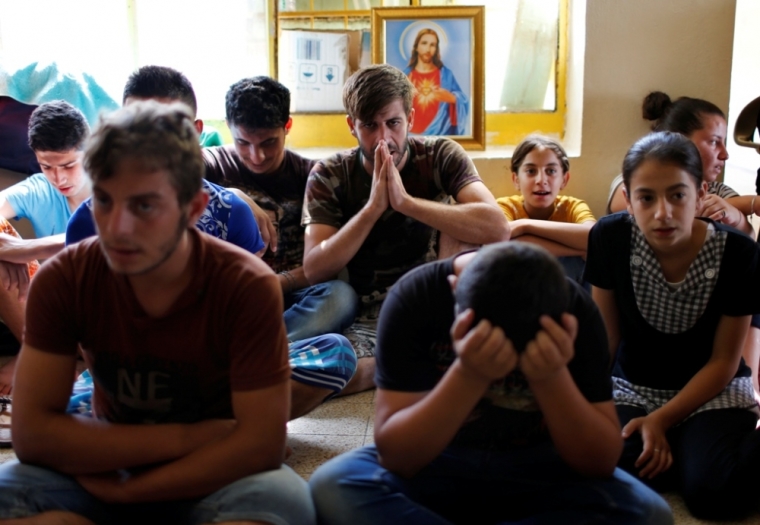 The Connecticut-based Catholic fraternal organization Knights of Columbus has announced that it's contributing nearly $2 million to provide crucial humanitarian assistance for Christian refugees in Iraq and Syria.
Knights of Columbus, which published a 300-page report on the genocide facing Christians in Iraq and Syria last year and also led the effort to pressure the State Department into declaring that the Islamic State has committed genocide against Christians, announced Tuesday that it's pledging an additional $1.9 million to help the persecuted Christian communities displaced by the terror group and the ongoing conflict in Syria.
According to a press release, the money includes funding for such things as medical clinics in Iraq, relief for Christians in Aleppo, Syria, through the Melkite Archdiocese, Easter food baskets for displaced Christians being cared for by the Archdiocese of Erbil in Kurdistan, and support for Christian refugee relief programs of the Syriac Catholic patriarch.
"A year ago, our country declared with one voice that genocide was occurring to Christians and other religious minority communities, but words are not enough." Knights of Columbus President Carl Anderson said in a statement shared with The Christian Post.
"Those targeted for genocide continue to need our assistance, especially since many have received no funding from the U.S. government or from the United Nations. The new administration should rectify the policies it found in place, and stop the de facto discrimination that is continuing to endanger these communities targeted by ISIS for genocide."
Although millions of dollars in foreign government aid has been sent to Iraq in recent years, sources have told CP in the past that very little, if any, of that money is actually going to help Christians and other religious minorities displaced by IS (also known as ISIS, ISIL or Deash) because the foreign government assistance funds are funneled through the Iraqi government and are not given directly to those ministries and organizations providing relief for displaced religious minorities.
Since IS has taken over territories in Iraq and Syria in 2014, the Knights of Columbus has provided over $12 million in assistance funding to Christian refugee relief in the region. The nonprofit said it's also accepting online donations to its Christian Refugee Relief Fund.
Anderson added that 2017 will be "the decisive year in determining whether many Christian communities throughout the Middle East will continue to exist."
The Knights of Columbus is also calling on Christians around the world to pray for their persecuted brothers and sisters in the Middle East. The organization has launched the "Novena of Grace and Solidarity," which calls on the Knights and others to recite a Catholic prayer for nine straight nights. The prayer initiative began on Sunday and will run through March 20.