Kong Hee Says Indonesia, World's Biggest Muslim Nation, Is a 'Harvest Field' for Christianity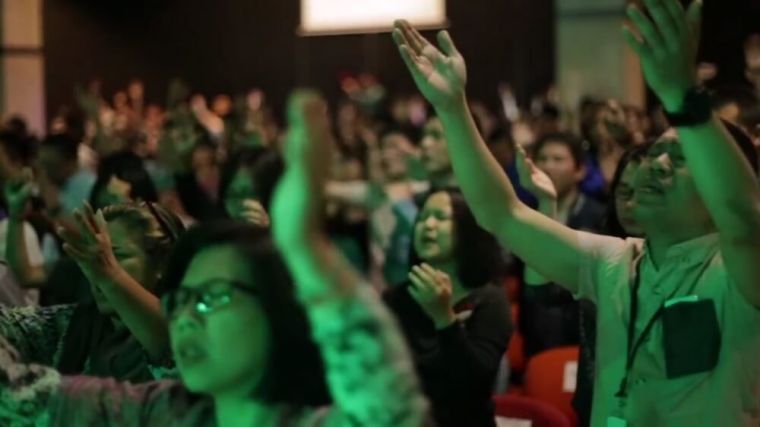 Pastor Kong Hee of Singapore's City Harvest Church has continued his tour around Southeast Asia, focusing this week on Indonesia, the largest Muslim nation in the world, which he called a "big harvest field" for Christianity.
Kong also spoke about the importance of implementing church "cell groups," which he argued allow even the world's biggest megachurches to effectively care for all of its members.
"What a big harvest field Indonesia is. The number of Christians has grown from 1.3 million to 24 million in the past 40 years, making up approximately 10 percent of the country's population," Kong wrote on Facebook.
"Christianity is Indonesia's second-largest religion, making it the second-largest Christian population in Southeast Asia. With such a ready harvest field, it is so necessary for church-building work to be done in this wonderful nation, and that is why I love doing missions in Indonesia," he added.
As the CIA Factbook points out, over 87 percent of the Indonesian population follows Islam, making it the largest Muslim nation in the world, but Christianity has continued to grow, much like in other Southeast Asian nations.
Kong, who earlier this year also visited and praised the notable growth of the faith in South Korea, ministered at the El-Shaddai Creative Community, where he talked about the development of cell groups, a form of smaller fellowship groups where believers come together for prayer, worship, and Bible readings.
The CHC pastor said that such groups are "a very important part of every growing and healthy church."
"For 40 years, Yonggi Cho has pioneered the modern concept of the 'cell groups,' which has become a major catalyst of church growth to the body of Christ," he added.
"Just think about it, Yoido Full Gospel Church in Seoul is the world's largest church with 830,000 members, and yet it could quickly and effectively provide care for its entire membership through such a simple pastoral structure and system. In a sense, Jesus is the greatest cell group leader ever!"
Kong has praised Cho on a number of occasions, saying in February that the Yoido Full Gospel pastor has accomplished "things of biblical proportions very few could imagine possible."
He has also called Cho his "spiritual father," arguing that his teachings have been "nothing short of transformative in our generation."
Kong continues his ministry at home and abroad despite his long-standing trial in Singapore, where he has been convicted and sentenced to eight years in prison for the misuse of close to $35 million in church donations, which allegedly went into the popstar career of his wife and fellow CHC pastor Sun Ho.
The pastor has denied all wrongdoings, however, and along with the five other convicted CHC members has filed an appeal against the sentence.