Pastor Kong Hee Shares 'Healing Miracle' Testimony of Lawyer at Kong Healing Prayer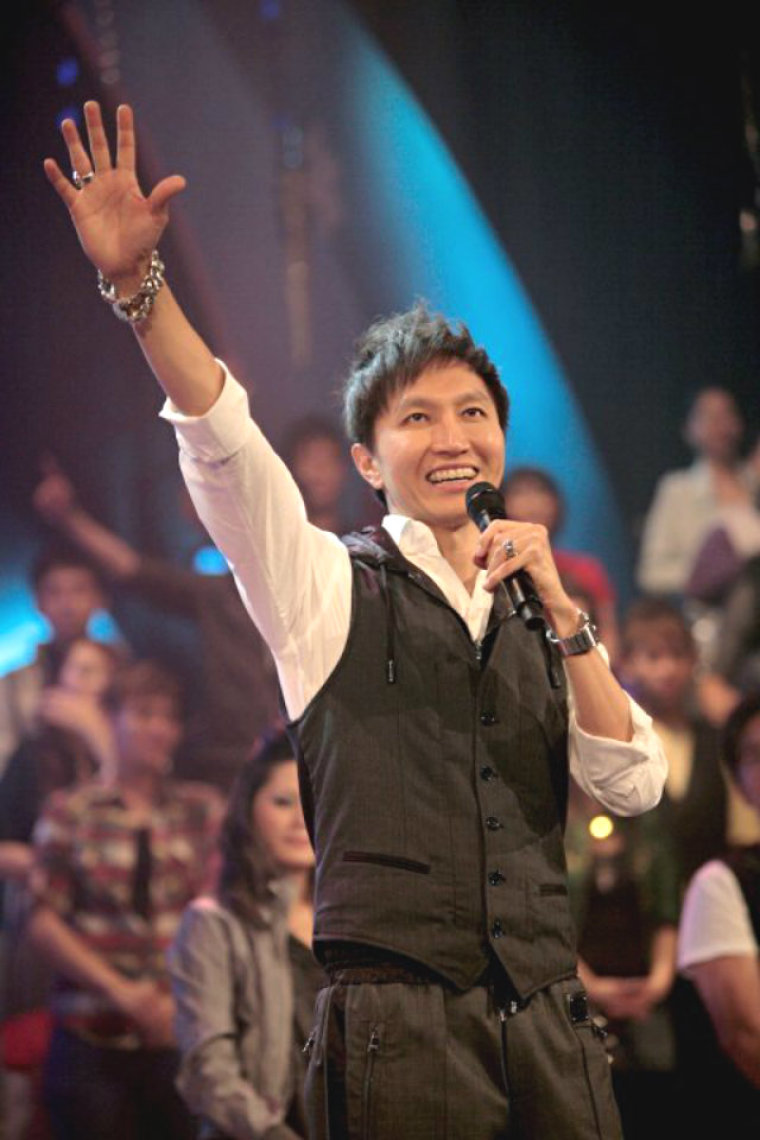 City Harvest Church Pastor Kong Hee is sharing what he's calling a "miraculous healing" testimony of a lawyer in East Malaysia who attended one of his services and has felt long-standing serious pain in his leg fade away.
Although the lawyer himself is careful to state that he is not yet trying to claim that he experienced a miraculous healing, Kong made that point in a post to his Facebook followers, where he introduced the testimony:
"God is working His healing miracles in this week's East Malaysia mission trip. One lawyer of the High Court in Sabah and Sarawak came to our Tuesday night service and was completely healed."
Kong, who leads one of Singapore's largest megachurches, then shared the full testimony by the lawyer, Marcel Jude, who identifies himself as an advocate and solicitor of the High Court in Sabah and Sarawak.
Jude explains that he had been experiencing great pains in his left leg in the joint area since September, and while medical treatment had reduced some of his discomfort, the pain did not go away, forcing him to use a knee guard and restricting many of his physical activities.
He states that he visited a church service last week in Malaysia where Kong was speaking, noting that his main interest at the time was the pastor's legal troubles — referring to Kong's eight-year prison sentencing for his part in the misuse of close to $35-million in church donations at CHC.
The lawyer says that he was "amazed" that Kong is continuing his ministry and is even traveling to different countries while he is facing such a serious situation, and says that while he expected to see a man in a somber mood, he saw instead "a man who was totally immersed in the joy of the Lord. He seemed to be the happiest person in the auditorium."
Jude states: "Bear in mind I am lawyer not easily given to jump to conclusions but always making delayed and impartial assessment of events as any legally trained person would do. There was in him no sadness or regrets or nothing to show the immense burden on his shoulders."
He says that Kong began to pray for sick people of various kinds at the service, and as a matter of formality, Jude placed his hand on his leg.
"I didn't expect anything just a routine response when someone prays for the sick at conventions or meetings. We were standing for long periods and I did feel tired but suddenly I felt like some pressure of the pain was gone I touched the area of my leg and it felt like different," he claims.
"I started moving my leg around and bending it, something I had avoided for nearly six months. There was no knee jerk pain to stop bending or moving. I pulled out the knee guard. I could still feel the sore part where the bone met the skin but it was more like tiredness pain instead of constant pain."
The lawyer stated that he could immediately begin using the stairs and feel a positive change in his mobility. He concluded that he is continuing to asses his situation, allowing people to form their own conclusions.
"It is now 17th of February 9 and nearly 12 hours since I don't feel the pain or discomfort in my right leg," he wrote at the time.
"Notice I have avoided any adjectives or conclusions such as I have been healed or who healed me, etc. I am trying as a lawyer to report facts without drawing conclusions. You can draw your own."