Kurds Boot ISIS Fighters From Christian Villages, Kill Senior Commander; US and Its Allies Supply Weapons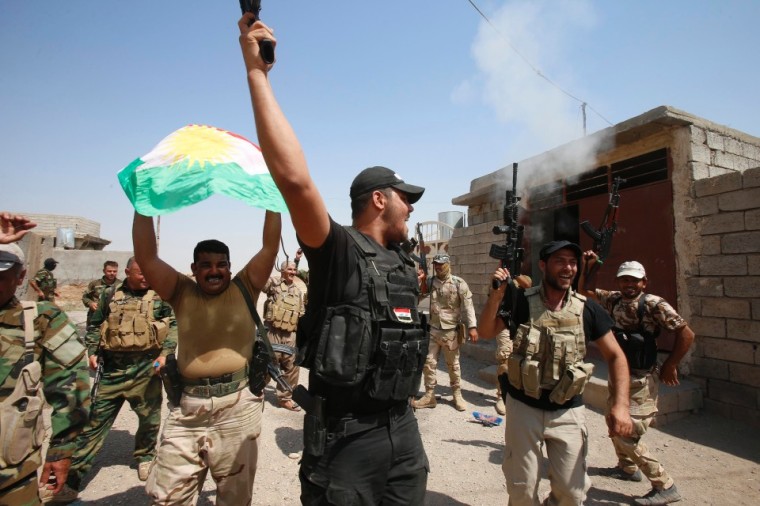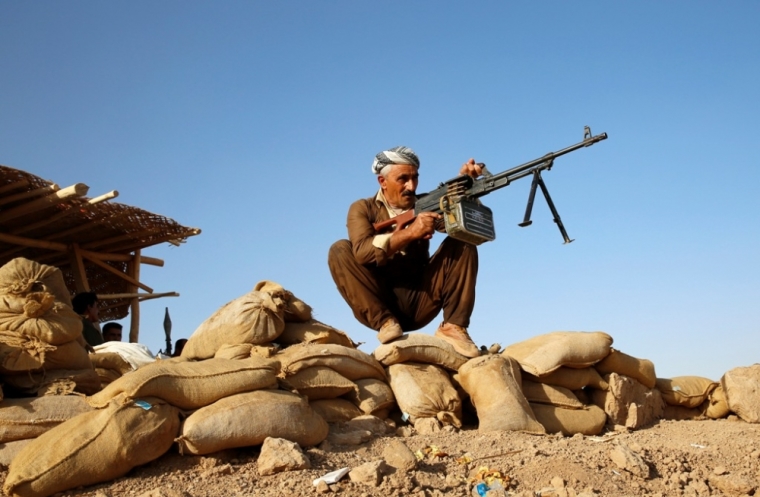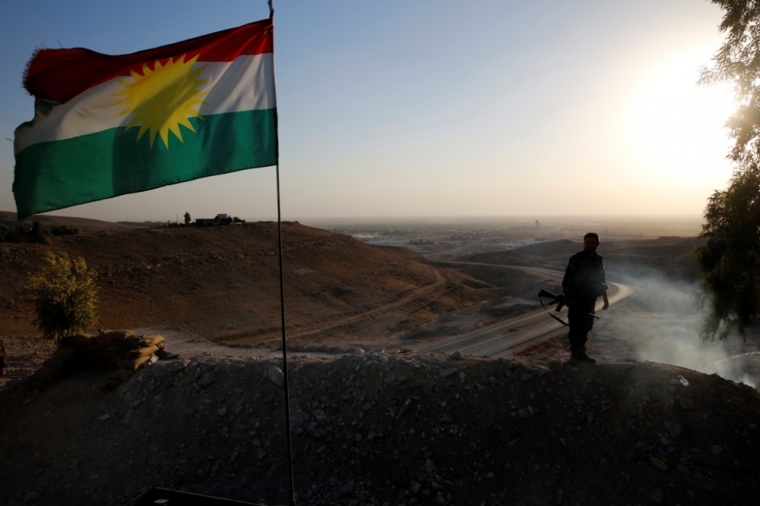 View Photos
Several Christian villages that were overrun by members of ISIS were recaptured by Kurdish peshmerga forces after a clash in northern Iraq that resulted in the death of a senior commander in the terror group on Tuesday.
Reports from the AFP and AINA highlighted the victories.
In early August, ISIS militants forced tens of thousands of Iraqi Christians to flee their homes in an exodus Christian leaders described as the worst assault on their group in centuries. Iraq's largest Christian village Qaraqosh and many others were emptied of Christians driven out by ISIS.
On Tuesday, a senior officer with the peshmerga forces, the main security force of the autonomous Kurdish region in northern Iraq, confirmed that ISIS militants were booted from four villages — Hassan al-Sham, Syudan, Bahra and Jisr al-Khadhr — located in the Nineveh plain region between Erbil and Mosul, which are being used as a main hub by ISIS.
Kurdish security officials also noted that senior ISIS commander Yasin Ali Suleiman Shlash, also known as Abu Abdullah, was killed near Khazir by peshmerga forces on Tuesday.
"He was killed with a number of other terrorists during a military operation by Peshmerga forces in coordination with the U.S. Air Force to liberate Hassan Sham and its vicinities," Kurdistan Region's Security Council noted in a statement cited by AINA.
"Abu Abdullah was the mastermind behind the 2007 explosion in front of the ministry of the interior in Erbil," the statement continued. Abdullah was reportedly a 39-year-old native of Mosul who formerly worked as an Arabic language teacher.
"In 2010 he was arrested by the American forces and later transferred to the jurisdiction of the Iraqi government, where he was set free during the infamous Abu Ghraib jailbreak in 2013 and fled to Syria where he joined the Islamic State group," the statement noted.
Abdullah reportedly oversaw ISIS' military operations in Nineveh and is blamed for the abduction of many Yezidi women last month.
The recapture of the Christian villages was confirmed by a cleric in the Chaldean Catholic Church.
"The peshmerga managed to liberate several villages, including Hassan al-Sham and Syudan. (IS) militants have now fled from there," the cleric told AFP on condition of anonymity.
The United States, U.K., France and other allies against ISIS recently began supplying the Kurdish forces with arms and ammunition.
Last month an official told The Washington Post that the U.S. government had begun directly arming Kurdish forces fighting ISIS via a covert channel established by the CIA. Pentagon officials had said U.S. airstrikes taking place at the time would only serve as a temporary deterrent.
"I in no way want to suggest that we have effectively contained, or that we are somehow breaking, the momentum of the threat," Army Lt. Gen. William C. Mayville Jr., director of operations for the Joint Chiefs of Staff told the Post.
On Wednesday, Congress approved President Barack Obama's plan to arm and train Syrian rebels to fight against ISIS militants according to CNN.
Top U.S. military leaders also approved a plan to strike ISIS targets in Syria Thursday but President Obama has not yet signed off on those plans CNN also reported.