L.A. School Threat Arrest: Man Threatens to Shoot Up Multiple Elementary Schools (VIDEO)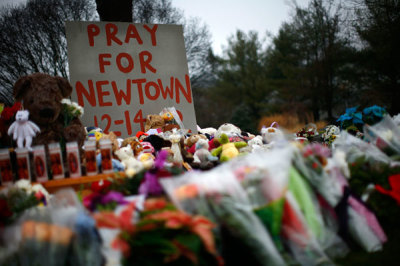 An L.A. school was the target of a gun threat on Tuesday, in a comment written in a post on Facebook. The threat has led to the arrest of a man in his mid-20s, but has again shocked local communities.
Kyle Bangayan, of Pomona, who is 24 years old, was arrested by Los Angeles police at his parent's home in East Hollywood, after authorities were made aware of a threat he had posted up to the popular social networking site.
According to the LA Times, police found nine guns in the home, and have booked the suspect on suspicion of making criminal threats.
Bangayan posted up a message onto Facebook where he threatened to shoot up a number of Los Angeles area elementary schools.
The post was also confirmed to have mentioned the Sandy Hook Elementary School, which was the target of a shooter last Friday in an incident that has shocked the United States. In that Newtown, Connecticut shooting a lone gunman shot and killed 20 children aged six and seven years of age, as well as six adults at the elementary school.
However, the Los Angeles Police Department have not made public which elementary schools in the L.A. Area Bangayan was said to have threatened.
According to media reports the police are treating the threats with the upmost seriousness following last week's incident, and have arrested the man despite most school students already being on Christmas holidays in the L.A. Unified School District.
Bangayan is reported to have been held on $50,000 bond.
In Connecticut last week, 20 year old Adam Lanza shot his mother dead, shooting her four times. He then drove to the nearby Sandy Hook Elementary School in Newtown, where he broke his way in before shooting 20 first grade children as well as six adults in the school. All of his victims were shot multiple times, with some children said to have been shot as many as 11 times.
After the slaughter, Lanza turned the gun on himself and shot himself dead, according to reports. It was one of the worst high school massacre shootings in United States history and has sparked a wide debate on gun regulations in the country.