LA School District Teaching LGBT-Inclusive Sex Ed Course to Kids as Young as 9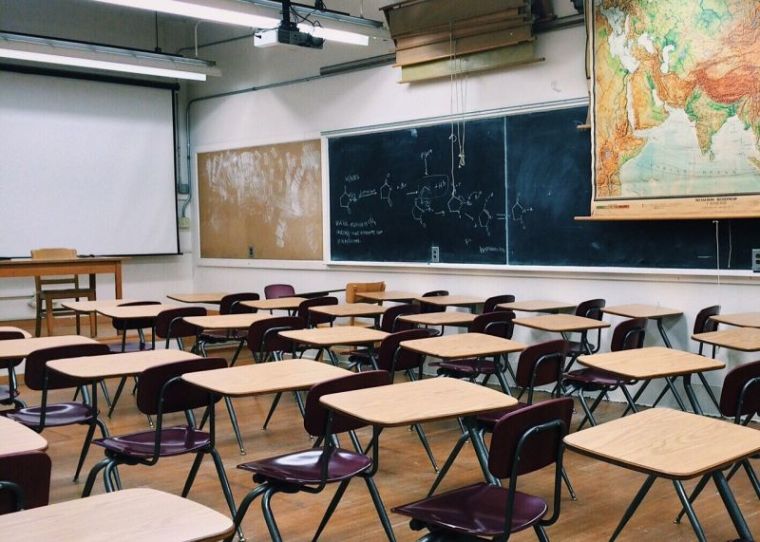 California's largest school district will test out an LGBT-inclusive sex education course that will be taught at selected schools for children in the fourth through sixth grades this year.
The Los Angeles Daily News reports that the Los Angeles Unified School District will begin offering sex education lessons for students as young as 9 years old that will include lessons from a course titled "Puberty: The Wonder Years," which is authored by Michigan-based health educator Wendy Sellers.
Sellers told Los Angeles' second-largest daily newspaper that her course is inclusive of LGBT identities. The Los Angeles Daily News reports that the course "doesn't assume traditional gender roles in describing relationships."
Sellers explained that while the course doesn't have lessons that define same-sex relationships, it integrates examples of same-sex couples into lessons.
"Kids are just unflapped by this," Sellers asserted in her interview with the Los Angeles Daily News. "It's old people that are having a hard time getting used to it."
Sellers said that her course also urges children to delay having sex.
Timothy Kordic, who runs the district's sexual health and HIV/AIDS prevention education,  program, told The Los Angeles Daily News that along with the "Puberty" course, the school district was also be testing out other courses for the target age group.
He added that the California Board of Education is in the middle of working on a new health textbook for students that will be done within the next few years. He said the district could choose "Puberty" or one of the other courses to be taught along with the book.
Kordic added that the goal with testing out the new courses is to help standardize and modernize the district's sex education courses.
The Los Angeles Daily News reports that students in the school district are introduced to some information on sexuality in fourth grade and are gradually taught more about sex through fifth and sixth grades.
"It's also been very difficult to find updated, modern resources for middle school," Kordic was quoted as saying. "Our goal is to have something that's medically accurate, current and non-biased."
According to the Los Angeles Daily News, the school bought enough "Puberty" teaching sets with a $24,000 federal grant to use in about 50 schools districtwide. However, the course will only likely be taught in about 10 to 15 schools this school year.
The news of the L.A. Unified School District trying out Sellers' "Puberty" course drew the ire of popular conservative evangelical blogger, Elizabeth Johnston, who runs the "The Activist Mommy" blog and social media pages.
"Where else other than California would public schools be purchasing a sex ed curriculum for children as young as 9 that made sure to shed a positive light on LGBT relationships?" the homeschool mother of 10 asked in a blog post.
Although Sellers' course doesn't have lessons on same-sex relationships, Johnston argues that the course's integration of same-sex couples is "treated as normal, to mold young, impressionable minds."
Johnston also accuses Seller's course of being a form of "indoctrination."
"Again, we expect this from California at this point, but that just goes to show how much this ideology is winning. The left is determined to normalize immoral sexual behavior as well as rip our children's innocence from them as young as possible," she wrote. "Teaching children simply biology does not necessitate in the least pushing the leftist agenda of normalizing immoral sexual behavior or casual sex."