Lady Antebellum's Hillary Scott Says Jesus' Birth Can Be Celebrated All Year Round (Watch)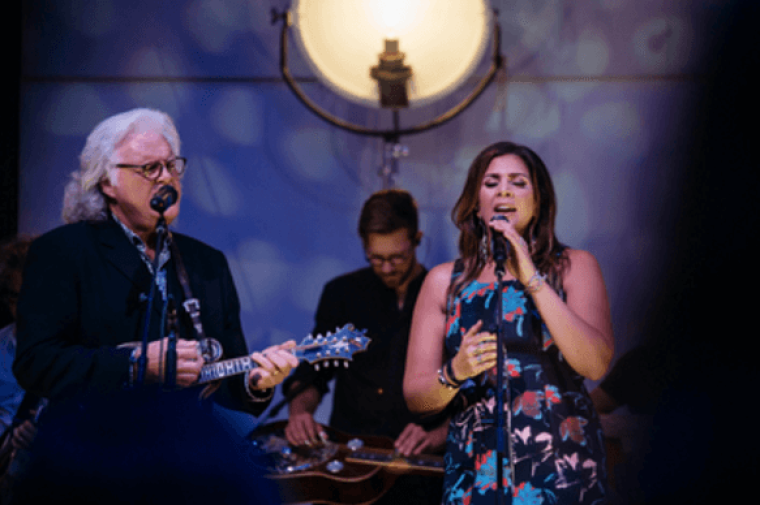 Hillary Scott, one-third of the popular group Lady Antebellum, released her first Christian album Love Remains this year and when pegged as an album that's perfect for the Christmas season, she suggested that Jesus' birth should be celebrated all year round.
In a recent interview with Jenna Bush Hager for a Christmas segment on the "Today Show," Scott spoke about her multi Grammy-nominated album, Love Remains.
"My hope for this record is that it would bring hope. That people would listen to it in their cars on the way to work or cooking dinner at home and it would meet them right where they are," Scott said.
When told that even though the album was released earlier in the year it particularly rings true this Christmas season, Scott replied: "I'd like to think so — the subject matter being our Lord and our faith, and that's something that we celebrate at Christmas, the birth of Jesus. But that's something that we could celebrate all year round."
Love Remains started off as a family passion project. Scott revealed earlier this year that the concept initially came from her father who wanted to create an album of hymns with family and friends. As Scott contemplated her dad's request to make the record, she decided she wanted the world to hear it.
The album turned out to be a collaboration by the entire Scott clan and the 30-year-old singer shared what a blessing creating it with her family was.
"We've been able to really grow even deeper in our relationship and it's the heartbeat of our family. You know, the ups and downs of what we've been through. But also that we had a good times and bad times," she said.
The 5-minute interview also features clips of the Scott family playing "Silent Night" by the piano and sharing what they are thankful for.
In creating Love Remains, Scott said her prayers were, "God give me the words" and asking that He would give her "every ounce of strength" needed to move forward in it.
"I was being obedient to Him and He was so faithful along the way, just continually giving us affirmation," Scott revealed to The Christian Post in a past interview. "A positive word of encouragement from someone or a door opening or having a really cool opportunity come to us in reference to the record. It was just continual confirmation that we were on the right path, and so that helped with a lot of the anxiety or fear."
She recalled saying to herself: "'This is what I'm suppose to be doing and this is what I'm suppose to be saying right now. I'm just really, really thankful to be one of the voices that gets to sing these songs and talk about what God has done in my life."
Love Remains by Hillary Scott & The Scott Family is now available, for more information, visit Hillary Scott.