Lady Gaga 'Moved' by Sermon About Communion, God's Gift to Believers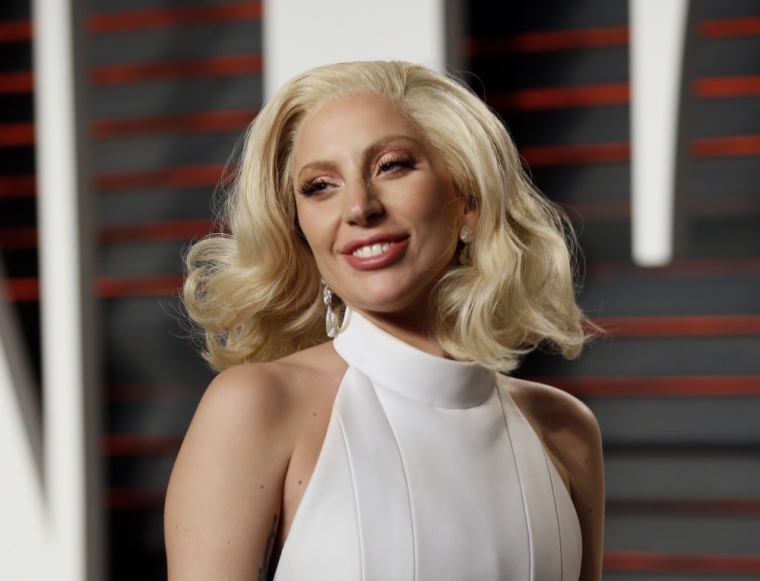 For years, Lady Gaga's religious beliefs have been somewhat of an enigma as the singer is known for using Christian imagery in her music videos and performances that many have criticized for being blasphemous.
In an Instagram post shared with her 16.6 million followers earlier this week, the controversial singer is seen clutching a Bible as she stands next to the Rev. John Duffell of the Blessed Sacrament Church in New York City.
"Thank you Father Duffell for a beautiful homily as always and lunch at my pop's restaurant," the 30-year-old singer captioned the Instagram image. "I was so moved today when you said "The Eucharist is not a prize for the perfect but the food that God gives us.' — Father Duffell, Blessed Sacrament Church. Nourishment."
Earlier this year during her Oscars performance Lady Gaga prayed for sexual abuse survivors that she brought on stage with her to perform "Till It Happens to You." In the prayer, however, she referred to God as "whoever."
Andrew Brown, who was among the 50 survivors, told AOL.com that when Lady Gaga prayed, she prayed to "whoever, whatever."
"She just sort of said: 'To the creator — whoever whatever created the universe — thank you for bringing us here, for giving us this story to tell and this message to give,'" he revealed. "And then after the prayer she said, 'Gonna go out there and sing the [expletive] out of it!' "
In a 2010 interview for Larry King's 25th anniversary with CNN, the singer spoke about her struggles with the Church.
"Well, I struggle with my feelings, about the Church in particular. But I guess, quite honest, it's completely separate isn't it. Religion and the Church are two completely separate things. But in terms of religion … ahh … I am very religious," she revealed. "I was raised Catholic. I believe in Jesus. I believe in God.
"I pray very much but at the same time there is no one religion that doesn't hate or speak against or is prejudiced against another racial group or religious group or sexual group and for that I think religion is also bogus. So I suppose you could say I'm quite a religious woman but very confused about religion," she admitted. "I dream and envision a future where we have a more peaceful religion or a more peaceful world or a more peaceful state of mind for the younger generation. That's what I dream for."
Gaga has also been the center of controversy with her religious inspired songs like "Judas" which her former creative director, Laurieann Gibson, previously spoke about being uncomfortable making a music video for.
"At one point, there was two completely different views and after the third glass of wine, I was like, 'Listen, I don't want lightning to strike me,'" Gibson said in a Hollywood Reporter piece. "I believe in the Gospel and I'm not going there."