Lady Gaga's Former Teacher Speaks Out After Her Declaration to God at Super Bowl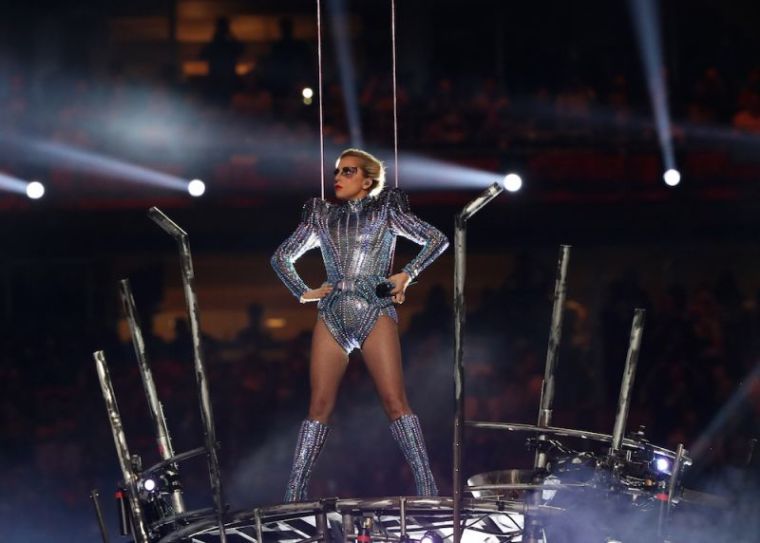 Pop superstar Lady Gaga was trending all over social media Sunday night after her Super Bowl LI halftime performance in Houston, Texas. And although her grand entrance, sparkling outfit and in-your-face stage presence appealed to the masses, her former teacher, evangelist Chris White, says he prays that her outward declaration toward God during the show is a sign of the beginning of a genuine spiritual journey that could lead to her salvation in Christ.
Gaga, known by White as Stefani Germanotta, opened the Half Time show with a heartfelt rendition of "God bless America, land that I love." As her medley performance progressed she also recited the Pledge of Allegiance with emphasis on the line, "One nation under God, indivisible with liberty and justice for all."
"To me, the most moving part of her performance was when she sang her new song, 'Million Reasons,'" the United Evangelical Church minister told The Christian Post of his former student.
The chorus to Gaga's song a "Million Reasons" is as follows:
"I bow down to pray/ I try to make the worst seem better/ Lord, show me the way/ To cut through all his worn out leather/ I've got a hundred million reasons to walk away/ But baby, I just need one good one to stay."
"Lady Gaga, like many famous people, is bleeding on the inside because fame and success can never satisfy the human heart. 'Can't you give me what I'm needin', needin'?' is the cry of the human heart for something far greater than anything this world can offer," White explained. "I have been praying for her now for years, that the Lord will indeed one day show her the way to 'cut through all the worn out leather' of this dying world."
White taught mathematics at the Convent of the Sacred Heart in New York City  from 1995 to 2004. While there, the international evangelist said Gaga was a member of his 10th grade Algebra II and 11th grade Precalculus classes.
"She was a bright and talented student, especially in the area of music both as a singer and a pianist," White noted. "Her music instructor at Sacred Heart, Leslie Waltzer, was in fact someone I had met when I sang for her music class back in 1973 while we were both students at Yale University. Despite Stefani's academic ability, my mathematics classes were never high on her list of priorities, and she was often distracted during those lessons."
Now a member of Luis Palau's Next Generation Alliance (NGA), White has always had a heart to inspire younger generations to live for Christ. During his first year at Sacred Heart, the Lord had healed his crippled 2-year-old son (now a healthy undergraduate at MIT) and that opened a door at the school to speak openly about God.
"I was invited to lead some chapel services and to speak at student retreats. Stefani was present for some of those times, and she was someone I had a burden for in prayer since I first met her. I don't believe that the Lord put her in my classes by accident, but for the sake of His own purposes in her life," White said of Gaga.
At one point, tired of her incessant daydreaming, White decided to give Gaga a sharp word concerning her future.
"I said to her, 'Stefani, you may get the fame and success you are longing for one day, but it will not last and it will not make you happy,'" he revealed. "Whether she remembers what I said to her that day or not, I had seen enough of the trouble and sadness in the lives of students and families who had wealth and fame to know that it is not the path to happiness. As Jesus said in Matthew 16:26, 'For what profit is it to a man if he gains the whole world, and loses his own soul? Or what will a man give in exchange for his soul?'"
He added, "Our generation seems to be particularly impressed by famous people, but fame can in fact bring far more sorrow than happiness into a life — as we recently saw in the life of Carrie Fisher, among many others."
White is no longer a high school teacher, having left Sacred Heart to enter full-time evangelistic ministry in 2004, the same year Gaga graduated.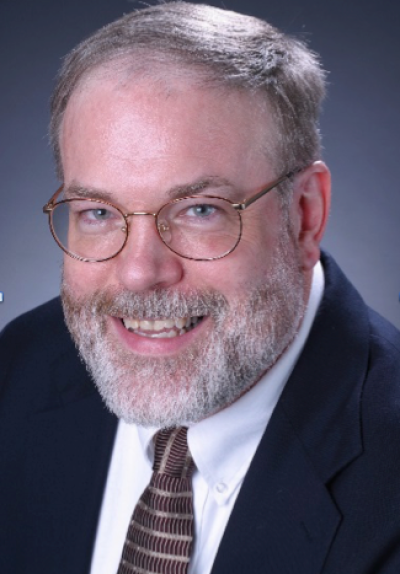 The author of Come Follow Me: Becoming Disciples and Members of the Body of Christ now spends his time ministering on college campuses all throughout New York City, doing outreach concerts in Central Park, or preaching in Latin America.
Although very busy, he never once has stopped praying for his former student and Gaga's performance at the Super Bowl has encouraged him to continue making supplications to God for her as she navigates through faith and fame.
"My hope is that she will one day find the real secret to life and happiness — having a personal relationship with Jesus Christ with all the forgiveness and healing that He brings. Famous singers, athletes, and movie stars may enjoy the spotlight for a little while, but all human celebrity quickly fades away," White concluded. "Yet Jesus, who together with the Father made us and the universe with all its galaxies and stars, is the Bright and Morning Star who will never fade away. My prayer is that Stefani, whom you all know as Lady Gaga, will one day come to know Him who is life itself — that she will no longer have to 'try to make the worst seem better.'"
White hopes that other Christians would see past the facade and join him in praying for Lady Gaga as well.
For more information on White and his ministry, visit cnwhite.org