Lakewood Church Hosting Kari Jobe, Tasha Cobbs, Hillsong Worship and More for Hurricane Relief Benefit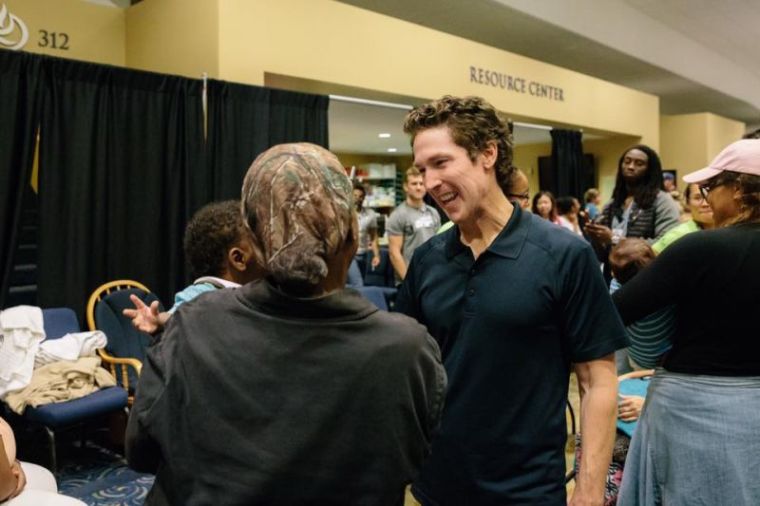 Lakewood Church is ensuring that the rebuilding efforts for the city of Houston, Texas are not forgotten by hosting a Hurricane Harvey benefit concert featuring some of the biggest voices in Christian music.
The Houston megachurch led by senior Pastor Joel Osteen has invited Bethel Music, Chris Quilala, Tasha Cobbs-Leonard, Kari Jobe, Cody Carnes, Hillsong Worship, Passion and Pat Barrett to the benefit concert that will take place at the church on Sunday October 15 at 7 p.m. While the concert will be free to attend, donations will be collected during the event which will also be streamed on the Houston Worship Relief website along with Bethel Music's Facebook Live Broadcast.
The Trinity Broadcasting Network is planning to air the concert at a later date. The event titled, "WORSHIP RELIEF: Houston, You're Not Alone" has a goal of doing more than raising money to rebuild the city after it was ravished by Hurricane Harvey last August.
According to the Houston Worship Relief website, the benefit concert aims to encourage people in Houston after thousands have been displaced.
"Our prayer is that you would come worship with us, be encouraged in His presence and see revival in the midst of rebuilding Houston," the website states.
Kari Jobe, "The Garden" singer-songwriter who will be lending her voice to the cause, explained how she and her husband Cody Carnes got involved in the benefit concert.
"We were all on a group text a few weeks ago trying to figure out a way to come love on Houston after hurricane Harvey," she wrote on Instagram. "Come worship and be encouraged as we love on you, your city and worship God together. Gonna be a very special night!"
Chris Quilala, a worship leader from the popular Christian band Jesus Culture, said he was honored to participate in the cause and pleaded with people to show their support.
"I am honored to be a part of this amazing night as we pray and worship, declaring the promises God has for this amazing city," he wrote on social media. "Please do everything you can to come and pour into this city/region that has been devastated by the hurricane. All donations/proceeds will go directly towards hurricane relief".
For more information about the concert, please visit http://www.houstonworshiprelief.com/