Lands' End Apologizes After Featuring Abortion Activist Gloria Steinem in Spring Catalog
Lands' End Apologizes After Featuring Abortion Activist Gloria Steinem in Spring Catalog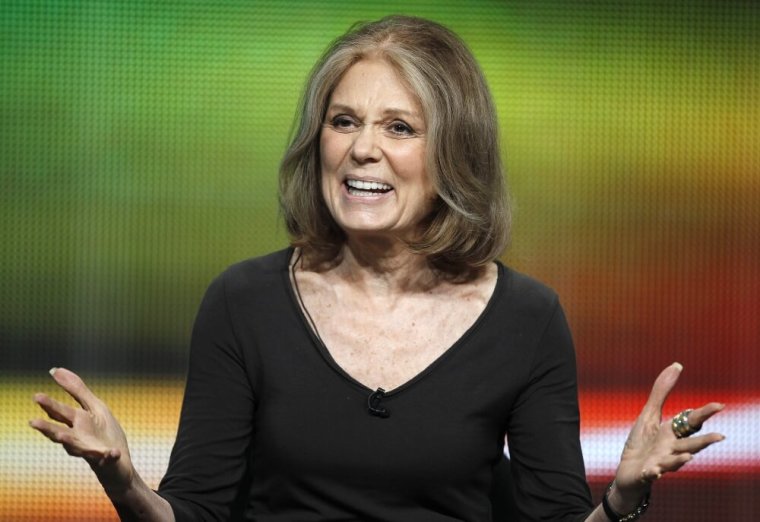 After swift backlash from its conservative-leaning customer base for featuring feminist and abortion activist Gloria Steinem in its spring catalog, retailer Lands' End has issued an apology.
With a reputation for catering to the conservative man and woman, Lands' End's recent profile of Steinem, as part of its "Legend Series," was an abrupt shift from the retailer's traditional image, and a move that did not resonate with clientele.
"We understand that some of our customers were offended by the inclusion of an interview in a recent catalog with Gloria Steinem on her quest for women's equality," reads a statement issued by Lands' End and published in the Journal Sentinel on Wednesday. "We thought it was a good idea and we heard from our customers that, for different reasons, it wasn't. For that, we sincerely apologize."
The retailer's spring catalog features an interview with Steinem by Lands' End CEO Frederica Marchionni, where the feminist reflects on her early days as a social and political activist, and outlines issues she feels need to be addressed.
"I didn't feel that I was being so brash at the time, just pointing out unfairness — as I would want someone to say to me if I was doing something unfair," Steinem told Marchionni regarding her early years as an activist.
Marchionni said that the two women shared a philosophy of change, explaining that Steinem brought about change with her creation of Ms. magazine. While Marchionni herself hopes to be a change agent to reverse the course of her company's dwindling profits. Change may be the very reason for Lands' End's decision to feature Steinem, perhaps hoping to shake up its conservative image in order to reach a wider demographic and spur sales, which had a grim outlook for the fourth quarter of 2015.
Steinem articulated issues important to her, and many other women, pointing out that the word "women" does not appear anywhere in the U.S. Constitution.
"One reason we need an Equal Rights Amendment is because nowhere in the Constitution does the word 'women' appear," she said. "We need a constitutional principle of female equality. The Equal Rights Amendment would give us a Constitution that prohibits gender discrimination. That's why we started the ERA Coalition … "
The feminist further explained that the amendment is " … a statement of principle. It just says that men and women have equal rights, and that equality under the law shall not be denied." Steinem went on to say that, for a decade between 1972 and 1982, she helped lead efforts to get the amendment passed, but fell short of ratification by three states.
If Lands' End hoped to spur sales through its association with Steinem, the effort may prove to have the opposite effect, based on customer response.
The company has recently been on a downward financial slope. In January 2015, the retailer's fourth quarter profit and sales outlook fell below market expectations, with the number of its retail shops decreasing to 236 in 2015 from 274 in 2014, according to MarketWatch. In 2015, for the period ending Jan. 30, the company said it expected its earnings to fall by up to 26 percent from the same period a year earlier.
On a positive note, Marchionni is optimistic about her efforts to help turn the company around. " ... I am not creative in sketches, but I'm very creative in business solutions, so I think I have [a] few ideas," she told CNBC in late October of last year. "And we are discussing, we are exploring how to be more productive. We have committment[s] with Sears, so I'm pretty positive that that will be successful."