Largest Latino evangelical group mobilizing to help migrant caravan, Samuel Rodriguez says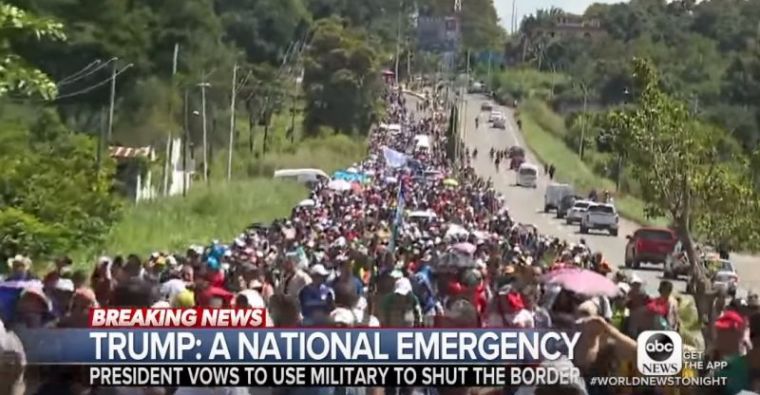 The largest Latino evangelical organization in the United States is helping migrants in the caravan with assorted needs as they remain near the U.S.-Mexico border.
Thousands of migrants from Central America have camped along the U.S. southern border, prompting immigration officials to close down a border crossing near Tijuana, Mexico, for five hours on Sunday, and even to fire tear gas into crowds to disperse them.
The incident added to the heated debate over the treatment of the migrant caravan, with many criticizing President Donald Trump and Border Patrol for their reaction to the immigrants as they attempted to enter the United States. 
Churches and clergy affiliated with the National Hispanic Christian Leadership Conference have been on the ground with those in the caravan, according to the organization's president, the Rev. Samuel Rodriguez.
"Our Mexico chapter, led by Pastor Fermin Garcia, is helping those who are in the caravan and those waiting to be processed for asylum," Rodriguez explained to The Christian Post in an interview Tuesday.
"Our network of member churches on the U.S. side of the border is mobilizing to meet the needs of immigrants."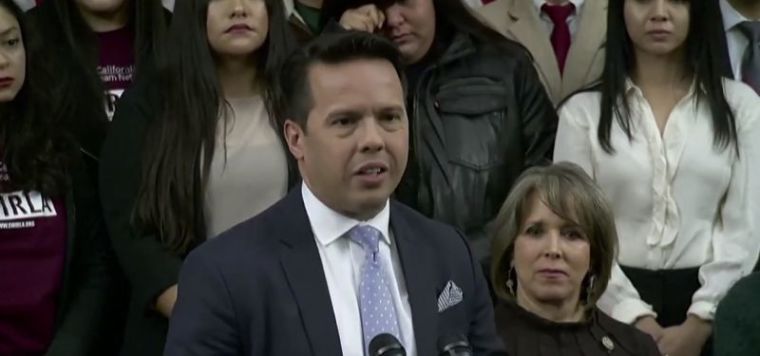 Rodriguez noted that this network has been developing for years, "but in greater and greater measure since the child separation crisis earlier this year."
"These churches are being the hands and feet of Jesus, meeting the very practical, immediate needs of people who have recently crossed into the U.S.," continued Rodriguez, who is also an editorial adviser for The Christian Post.
Rodriguez told CP that while he was disturbed by the images of border patrol members firing tear gas into the immigrants, he felt it was important "to acknowledge that a small minority of those inside the caravan threw rocks and projectiles at border agents."
"Our law enforcement personnel have to be able to protect themselves, and that means dispersing a crowd when it becomes violent. It's an unfortunate, pressurized situation that is ultimately bad for both the U.S. government and the people attempting to cross," he said.
"It's also important to realize that tear gas was used during the Obama and Bush years too; it's now just much more politicized and our attention is much more fixed on what's happening on our southern border."
President Trump defended the border patrol's decision to use the tear gas, stating while at an event in Mississippi that it was used in a "very safe" and "very minor form" against those trying to cross the border. 
"Here's the bottom line: Nobody's coming into our country unless they come in legally," stated Trump, as reported by the BBC.
Border Patrol Agent Joshua Wilson, spokesman for the union that represents Border Patrol agents, also defended the usage of the tear gas, explaining that at the time "our agents were being subjected to assault by bottles and rocks by a very large group of people" and that it was never directly aimed at women and children.
Critics of the border patrol's usage of tear gas included Sr. Margaret Magee, president of the Franciscan Action Network, who denounced it in a statement emailed out to supporters on Tuesday.
"Photos of children separated from their parents were shocking enough, but now we are at a loss to describe our outrage at seeing photos of mothers and children running from tear gas fired by U.S. agents at a border crossing," stated Magee.
"We are horrified to watch asylum seekers being choked by tear gas on the southern border. We recall our sacred scriptures commanding us to welcome strangers, care for those who are poor, love others as God loves us."
Evangelical Left activist Shane Claiborne also denounced the tear gas incident, calling it "the real war on Christmas" in a tweet posted Wednesday.
"Don't forget the reason for the season. God left all the comfort of heaven to join the struggle here on earth. Jesus came to us as a brown-skinned Palestinian, Jewish refugee. There was no room in the inn. Let's make room for Jesus this year," tweeted Claiborne.     
For its part, NHCLC leadership has been critical of Trump's rhetoric and policies on immigration in the past. NHCLC Executive Vice President the Rev. Tony Suarez, also a member of the president's evangelical advisory board, expressed sympathy with those in the caravan.
"There's nothing wrong or illegal with people approaching our border & applying for asylum. That doesn't mean we have to receive everyone that comes but they certainly can apply. This is one of those 'right ways' that people can come...like Ted Cruz's father when he sought asylum," tweeted Suarez in October. 
"If it's wrong to seek asylum, remove this plaque from the Statue of Liberty 'Give me your tired your poor your HUDDLED MASSES yearning to breathe free the wretched refuse of your teeming shore. Send these the homeless tempest-tossed to me I lift my lamp beside the golden door!'" he later added.