Largest United Methodist Church in the US Builds New $90 Million Sanctuary to Expand Its 20K Membership
Largest United Methodist Church in the US Builds New $90 Million Sanctuary to Expand Its 20K Membership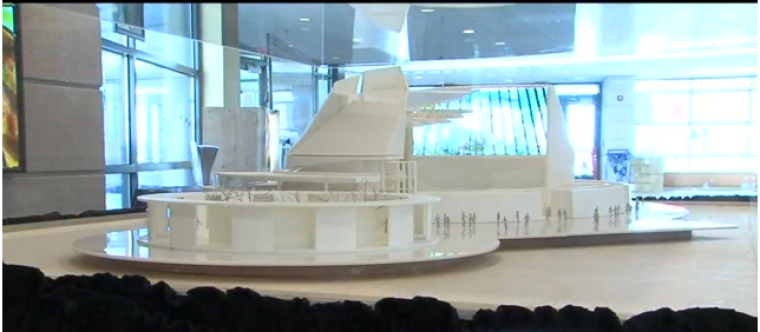 A Kansas-based megachurch congregation that already boasts of being equal to the size of 150 United Methodist churches combined, is constructing a new $90 million sanctuary that will hold 3,500 people for each of its six Sunday services and will be adorned with a large stained glass structure to illustrate stories from the Bible.
The Church of the Resurrection in Leawood, the largest United Methodist Church in the United States, has a facility that encompasses 70 acres and is three blocks long to accommodate its 20,000 members and hosts six to seven services each Sunday.
With the congregation's rapid growth, gaining 1,500 new members in 2014, pastor Adam Hamilton believes the church is ready to embark on a $90 million construction project to build a much larger sanctuary.
"I think when people drive by they'll say, 'I want to go inside," Hamilton  told KSHB News.
Hamilton started the church back in 1990 with 90 people who met inside a funeral home.
"That's why I called it Church of the Resurrection. It seemed like a good name for a church meeting in a mortuary," said Hamilton, who added that the congregation, which contributes $4.5 million to missions each year, is building the new facility to proclaim the Gospel and attract the lost and curious. Members of the congregation have already pledged $65 million toward the construction cost.
Hamilton did admit that there are some members who "think we shouldn't be building," but also said the church's leadership overwhelmingly voted in favor of it.
"You're constantly having to say, 'Wait a minute, this is actually something that will increase what's done with the poor," he said. "That means we're doing more on missions, more on serving the people in the community and more on reaching out to friends."
The building is expected to be finished by Easter of 2017.
The Christian Post reached out to Pastor Hamilton for comment, but he did not respond by press time.
The United Methodist Church is a conservative denomination that lists homosexuality as "incompatible with Christian teaching."
It's also an organization that has yet to experience a major schism.
"The UMC has not suffered separation at this point because the strength of the church is in more conservative areas and congregations, while the more progressive areas are losing members," said Rev. Tom Lambrecht, vice president and general manager of the conservative Methodist publication Good News Magazine to CP in January.
The church passed the 12.5 million member mark in 2012, according to statistics. UMC spokesperson Scott Brewer told CP in 2013 that the organization saw its greatest growth in Africa and the Philippines.