Pastor Larry Trotter withdraws from speaking at church led by pastor in same-sex marriage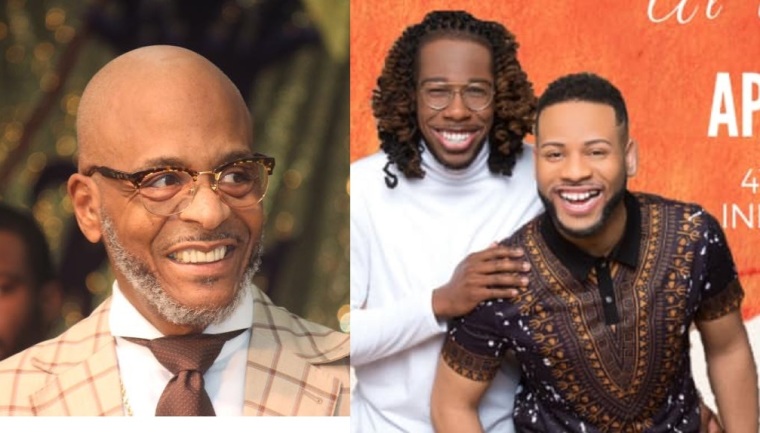 Conservative megachurch pastor Bishop Larry Trotter of Chicago's Sweet Holy Spirit Church says he's withdrawn from a speaking engagement set for the Powerhouse Church of Deliverance in Indiana after learning that the church's Pastor Keith McQueen is in a same-sex marriage.
Trotter, who is known for his gospel songs such as "My Worship Is for Real" and "It's Only a Test," was recently featured on a flyer along with gospel singer Le'Andria Johnson and others expected to appear at Powerhouse Church's seventh anniversary weekend celebration set for May 16–19.
In an interview with "Larry Reid Live" on Monday, Trotter said he accepted the speaking engagement without full knowledge about the church or its leaders.
"It's unfortunate now that you have to screen people before you accept an engagement and I was kinda floored when I saw the flyer yesterday with me speaking and the comment under it stating basically that I'm sanctioning same-sex marriage and ministry which is far from the truth," Trotter said.
"I was just checking another engagement a friend of mine had referred me to and I did not know whether it was a church with a pastor who had been married to another pastor. And so I have to graciously bow out because that's not what I believe in," he said.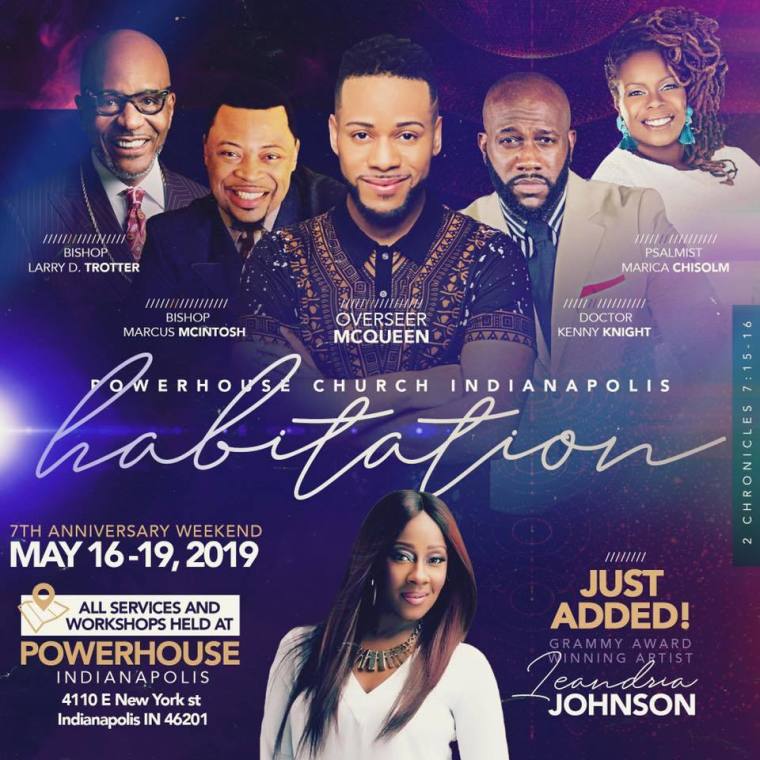 Trotter further explained that there is a very strong split in the black church on the issue of same-sex marriage and noted that many ministers, regardless of their position on the matter, "take engagements because of the honorarium."
In his case, he said, withdrawing from the event is a matter of conscience.
"Our church constitution says we accept homosexuality but we do not affirm same-sex marriage. I'm sure there are people at Sweet Holy Spirit that are into same-sex marriage relationships but it's not allowed to be flaunted or something to post or what have you," he told Reid.
"You go row by row, pew by pew there are people from every walk of life, but this. If you remember, I led the campaign in Illinois about not passing the law for same-sex marriage. And of course we lost but I shook hands with everybody," he said, noting that former President Barack Obama's endorsement of same-sex marriage helped create the split among the black church.
He said that a lot of black churches are torn on the issue and called it a "very tedious thing."
"My going would be a silent endorsement. ... It's like I'm affirming their movement. I was simply going to preach the Gospel in the church based upon a recommendation," he continued.
He noted that there is a growing community of affirming churches that are seeking the approval of conservative leaders but he cannot be that voice.
"We have some affirming churches here in Chicago. They are not as strong as Atlanta or Indianapolis but there are some around. And I think they are seeking endorsement or seeking sanctioning and may be why they invited me to preach. They may be seeking to say, 'OK, we alright.' But I can't be that person," Trotter said.
In an extensive statement on Facebook Tuesday, Pastor Keith McQueen asserted that Trotter was well aware of his same-sex marriage as well as the theology of his church.
"First and foremost, we have always been abundantly clear about the fact that we are a welcoming and affirming ministry," McQueen said. "For the last seven years, we have welcomed and affirmed people of all races, sexual orientations, gender identities, socio-economic backgrounds, and we have done so unapologetically. I have never hidden my sexual orientation from the public or from any guest speakers, singers or musicians."
He continued: "My husband and I have been to Bishop Larry Trotter's church and were invited to sit on the front row. The same individuals that brought us there communicated the invitation to Bishop Trotter on our behalf. We have been informed that he was WELL aware of who we are. We had been in communication off and on for some time," McQueen wrote.
He also said that contrary to what Trotter has said publicly, no formal withdrawal from the event has been made by Trotter.
"As of date, no formal communication has been sent to my church declaring that Bishop Trotter would not be attending as stated in the video. This is a bit misleading, as it was stated that there had been such. This is not true. In the same way his team communicated all of his needs, they could have communicated his decline. They haven't," McQueen wrote.
The Christian Post reached out to Trotter's church about the event on Thursday but no one was immediately available to discuss the situation. This article will be updated once a response is received. 
McQueen went on to criticize Trotter for speaking against his marriage when he openly endorsed Lori Lightfoot in March, who went on to become the first black woman and first openly gay person to hold the highest office in Chicago.
"When we sent the invitation to Bishop Trotter, we invited him to preach, not to theologically agree with us. I don't assume that any preacher is anti LGBTQ in 2019 or homophobic, especially when that preacher invites OPENLY LESBIAN MAYOR Lori Lightfoot into his home for dinner," McQueen wrote.
"I also know that many of the preachers that preach for me don't agree with everything I believe," he continued. "We are simply aware that we agree on more than what we disagree on. I have preached in many churches that hold doctrines and beliefs I don't agree with, but like Phillip the Evangelist, I preached JESUS!
"Every seasoned itinerant/evangelist knows this," McQueen added. "If preaching the word of the Lord requires for you to bash 'sissies' then you aren't preaching, you're deflecting. Any preacher bothered by homosexuality should start by addressing the homosexuals IN THEIR CHURCHES that they see every Sunday. Let's be clear, that these preachers DO NOT have an issue with homosexuality. They have an issue with HONESTY. The issue discussed in the video was that I openly have a husband, not that I sleep with men," he said.