Oklahoma Tornado Wake of Destruction – PHOTOS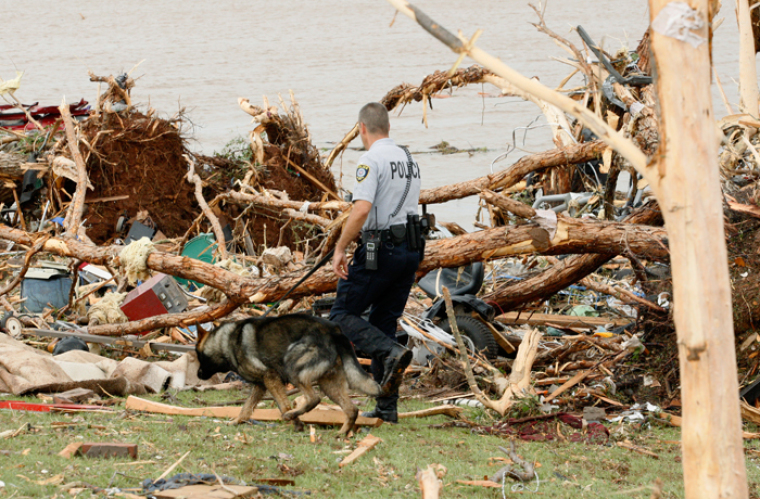 The death toll of the tornado that hit Oklahoma, Kansas and Arkansas has risen to 13 on Wednesday. Days before, an EF-5 tornado left at least 124 people in Joplin, Missouri dead. Yesterday, a total of 36 tornadoes devastated towns in seven states along the Midwest. In Oklahoma, police and civilian volunteers are searching for a three-year-old boy missing after a severe storm ripped through his home in Piedmont, Oklahoma on Tuesday. More than 500 people have been killed in this historic tornado season so far, according to figures released by local authorities and the National Weather Service. Previously, the deadliest tornado season on record was in 1953 when 519 people died.
"Our hearts go out to those who lost their loved ones in the storms last night, and our thoughts and prayers continue to be with all the families and communities that have been affected," Craig Fugate, head of the Federal Emergency Management Agency, said in a public statement Wednesday. "These historic storms have highlighted the incredible resolve of the American people, especially the first responders, emergency workers, firefighters, volunteers and neighbors who have been working around the clock for days to respond to these storms and conduct search and rescue efforts. Their efforts have been extraordinary."