Latin Christian Singer Christine D'Clario Says People of All Colors Should Unite in Jesus (Interview)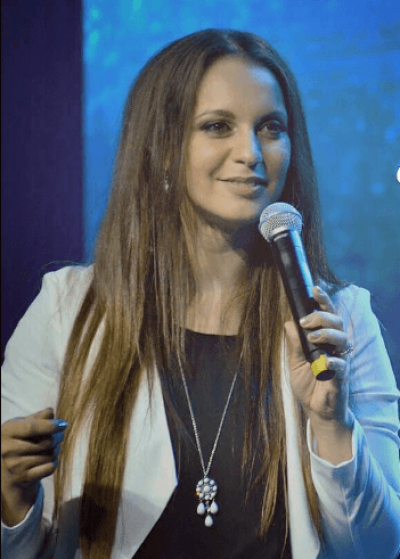 WASHINGTON – Multi-Dove award nominee Christine D'Clario hit the stage last Saturday representing the Latino community at Together 2016, and said she believes everyone can see past racial differences if they focus on Jesus.
D'Clario is of Italian, German, Irish, Puerto Rican, and Dominican descent. She believes her multi-ethnic background gives her a wide perspective and helps her understand the racial conflicts currently happening in America.
"I know what it is to be in a blended community and I know what it is to be marginalized for not fitting in perfectly with one area or the other. But what I've learned from that is to find the commonalities and to try and focus on what unites us more," D'Clario told The Christian Post during a Q&A session.
The Billboard-charting singer frequently tours the world singing songs off of her Spanish albums and says in all her travels she's gathered that there's always one thing that can bring people together. .
"Going through all the countries that I constantly go through ministering the Word of the Lord, I have learn there is one thing that unites us and it's our need for a Savior. It's our need to have an encounter with God and it's our need to hang on to him for dear life," she continued. "If we could all focus on that and stop being distracted by our differences and not see them as a hindrance to being one, but as a compliment to each other and I think we can get along farther than we have."
When asked what her thoughts were about the current events of the world, D'Clario was optimistic. She celebrated that the Latino voice is being heard, although many of the issues tend to be between the White and Black communities.
"I think there's hope. I think that we're finally getting some awareness with some situations that we have been facing for a few decades now, and I'd say that there is hope. I can see it in Latin America, and bilingual, and cross culture communities in the United States," the singer stated.
"We know who we are, we know where we've been, but we know where we're going and we're going to a great place," D'Clario concluded.
The event, which drew nearly half a million people, featured various artists and ministers who addressed the vast crowd, commissioning the next generation to unite in the name of Jesus. D'Clario was among many speakers, musicians, and Christian leaders who ministered through God's Word, prayer and in song, including Francis Chan, Louie Giglio, Ravi Zacharias, Samuel Rodriguez, Michael W. Smith, Casting Crowns, the Reach Records crew: Lecrae, Andy Mineo, Tedashii, KP and Trip Lee and many more.
Together 2016 was held from 9 a.m. to 4:30 p.m. on July 16, ending four-and-a-half hours early due to the National Park Service shutting down the event due to high temperatures. Organizers told the assembled media that while they were disappointed that the event had to end earlier than expected, they knew God's purpose had been fulfilled as the work of evangelism is being passed on to the next generation of Christian leaders.
For more information about the event, visit Reset 2016.
jeannie.law@christianpost.com