Latinos Are Becoming More Secularized the Longer They Live in US, Hispanic Evangelical Leader Warns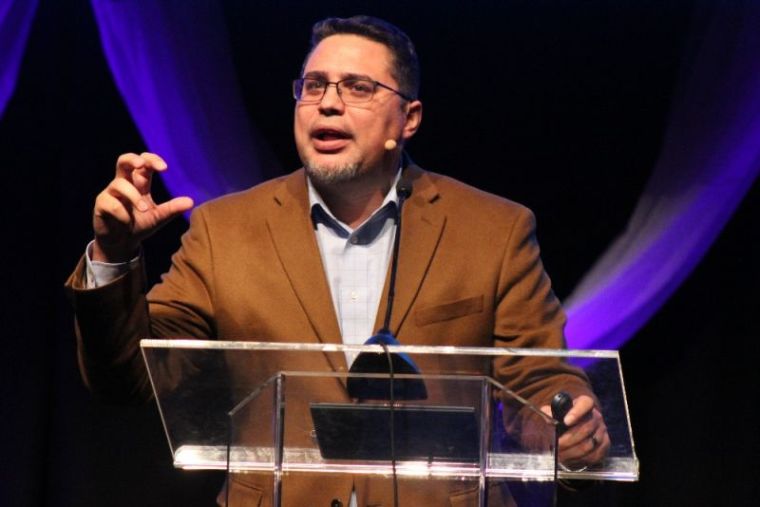 GRAPEVINE, Texas — Prominent Latino evangelical leader the Rev. Gabriel Salguero told a gathering of Christian college administrators this week that they are facing a "Daniel and Esther" moment as Latino millennials, overall, are becoming less religious the more they assimilate to American culture.
"The longer Latinos are in the United States and the more Americanized they become, the more secularized they become," Salguero, a natural born American born to Puerto Rican parents, explained. "The fastest growing group among millenials is the nones — the n-o-n-e-s."
Salguero, founder of the National Latino Evangelical Coalition and the leader of Calvario City Church in Orlando, Florida, was addressing those gathered in Grapevine, Texas, for the Council for Christian Colleges and Universities' International Forum on Wednesday.
"So if you are teaching in places of Christian higher education, the question is 'Are we part of that trend?'" 
As the Hispanic population in the U.S. is over 56 million, Salguero stated that the majority of Latinos in the U.S. are natural-born citizens, not foreign-born.
Although language used to be a barrier for Latinos in the U.S. seeking a Christian higher education in decades past, the same can not be said for many of today's young Latinos, he noted.
"It's a great opportunity for Christian higher education because the parents and the grandparents are looking for academically rigorous education with a Christian worldview," Salguero said. "Here is the opportunity."
Considering that the Hispanic population in the U.S. is estimated to reach 119 million by the year 2060, Salguero added that the new latinos coming to the U.S. during that time will also be looking for an education with a Christian worldview.
"For a long time, a lot of my predecessors, mothers and fathers in the faith, they could not access Christian higher education because there was a language barrier, a cultural barrier," Salguero explained. "Now we are living in the Daniel and Esther moment."
"Esther was Hebrew but she spoke Persian. She spoke Persian but she prayed in Hebrew," he stated. "Daniel speaks Chaldean and he prays in Hebrew."
Salguero reminded the college administrators that many young Latinos are also bilingual.
"Here is the opportunity to have the conversation. Will we invest?" he asked. "Will we have a five or 10-year plan? Not a drive-by ministry of 'Let's [just] have an event at your church and bring Latino pastors.
"Anything that is worth anything will cost us."
Christian colleges throughout the United States have historically been dominated by white students and faculty.
In 1999, white students comprised about 82.2 percent of undergraduates enrolled at CCCU schools, according to CCCU's own statistics provided to The Christian Post. However, the percentage of white students at CCCU schools has steadily declined. And in 2015, that number declined to 65.9 percent.
According to CCCU Senior Fellow Peter Menjares, senior director of the Institute for Faculty Development at Vanguard University in California, Hispanics have been the fastest growing student demographic across CCCU institutions between 2006 and 2016.
As of 2016, Hispanic students comprise about 11.37 percent of students at CCCU institutions.
"Those of us at Vanguard University know that we are seeing one of the most rapid spikes in Hispanic enrollment," Menjares said during a panel discussion at the conference on Thursday. "This year our freshman incoming class was 52 percent Hispanic. ... Fresno Pacific [University], Azusa Pacific University, Vanguard University, University of the Southwest and Houston Baptist [University] are all now Hispanic-serving institutions federally designated by the Department of Education. That just didn't exist even 10 years ago. So this is a dramatic change."
While those institutions Menjares mentioned are all located in high Hispanic-populated areas the U.S., Salguero assured that there are large Latino communities embedded throughout the United States in places such as Miami, Chicago, and the Washington, D.C.-Maryland area.
Salguero contended that as the future of the U.S. is going to look a lot more Hispanic, "so should the future of Christian schooling."