Lauren Daigle Tells Millennials at Together 2016 to Combat Fear With the Gospel (Interview)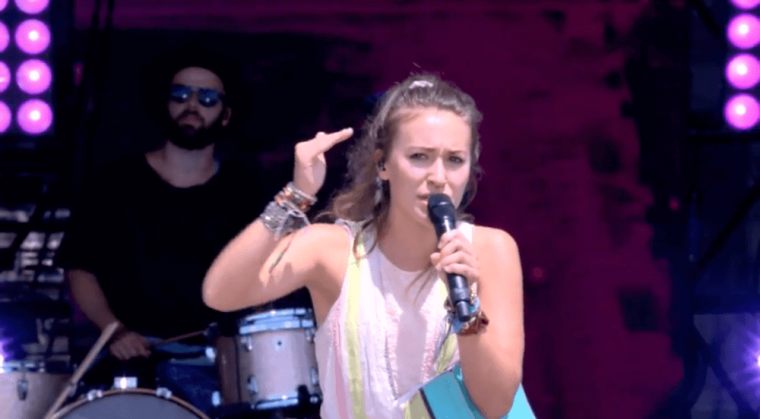 WASHINGTON — Contemporary Christian singer Lauren Daigle urged millennials to combat fear and hatred with love in a message at Together 2016 at the National Mall on Saturday, and hopes they left feeling empowered to seek God's wisdom wherever their mission field is: at school, work and in their communities.
"The word empower is something that kept coming up in my heart," Daigle told The Christian Post during a Q&A on Saturday. "If we show people that fear isn't actually the place that we have to surrender to, fear isn't actually the thing that we have to answer to, but instead it's going in and loving people."
"It's going into the places that are dangerous and saying, 'OK God, I'm going to partner with you in this mission to go after that person who can potentially harm me.' Or to go after the homeless and say, 'I'm going to love you,'" Daigle shared.
"I consider the homeless just as important as the riches of the rich. Taking all of the earthly facades down and instead saying, 'I want to pursue the world with an effort of love.'"
She added: "I feel like that's the way to empower people. That's the reason to go out in your community and say, 'Alright, this isn't a worldly effort — to bring forth to the people who are hurting and not to look at the world with judgment and ridicule and pointing the finger. But instead saying: 'I know the answer that you're actually craving. Your actions are just seeking from a place of hurt and I want to show you what love actually looks like.'"
The event, which drew nearly half a million people, featured various artists and ministers who addressed the vast crowd, commissioning the next generation to unite under the banner of Jesus. Daigle was among many speakers, musicians, and Christian leaders who ministered through God's Word, prayer and in song, including Francis Chan, Louie Giglio, Ravi Zacharias, Mark Batterson, Michael W. Smith, Casting Crowns, and the Reach Records' crew: Lecrae, Andy Mineo, Tedashii, KP and Trip Lee.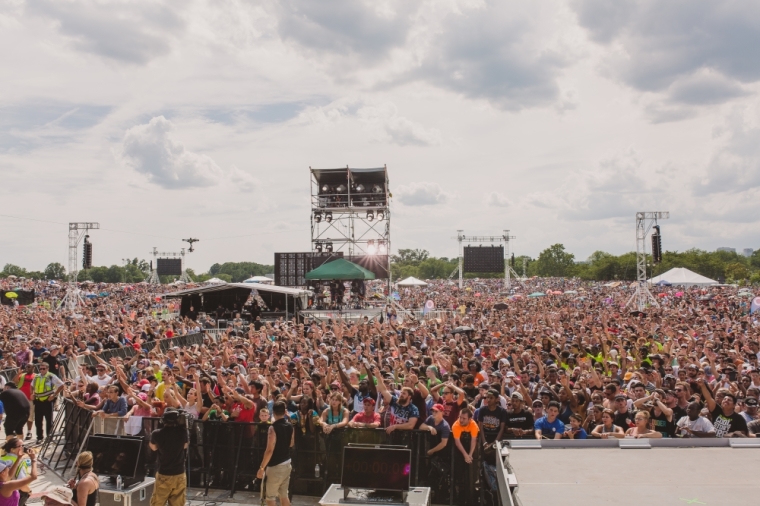 In a previous interview with CP, the 24-year-old talked about the ability her generation has to be effective change agents in the world because of modern technology.
"Because of technology and the way things have developed, there is this idea that we can actually achieve it — that we can go to the top and use our resources and work with what we have," she told CP. "I would say that this generation is completely driven, and it interests me to see the way our perception of drive has changed."
"Methods have changed, but I would say that there is still drive in our generation," she said.
Together 2016 was held from 9 a.m. to 4:30 p.m. on July 16, ending four-and-a-half hours early due to the National Park Service shutting down the event due to high temperatures. Organizers told the assembled media that while they were disappointed that the event had to end earlier than expected, they knew God's purpose had been fulfilled as the work of evangelism is being passed on to the next generation of Christian leaders.
For more information about the event, visit Reset 2016.