Lecrae: Democrat or Republican?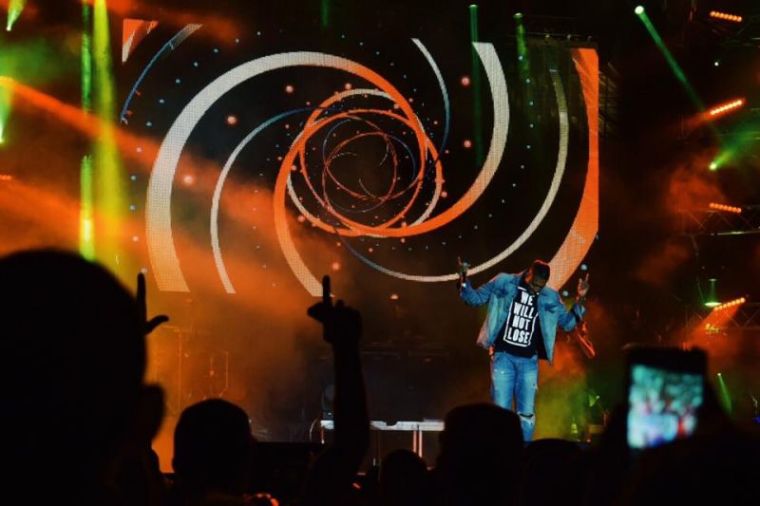 Lecrae is choosing not to publicly affiliate himself with Democrats or Republicans.
Though the 37-year-old rapper and founder of Reach Records has not shied away from sharing his views on injustice and religion over the years, Lecrae has not identified with a political party. But he recently provided an answer on his political affiliation on Twitter.
"Them: Are you red or blue? Me: Gold," a text image posted by Lecrae states. "Them: Are you left or right? Me: Up."
In an interview with CNN last year, the rapper spoke out against being stereotyped by people trying to figure out his political views.
"For a lot of people, groups, Christians included, issues are homogenized and so to be a Christian I'm either this staunch conservative Republican or I'm this tree hugging liberal," Lecrae said. "You're stereotyped. It's almost assumed that people know what your issues are going to be."
While he was not willing to subscribe to one political party publicly, the rapper born Lecrae Moore did not hesitate to express his views on faith.
"My views as a Christian means there's moral plumb line that I'm fighting to adhere to ... it's not say this is the way the country's going to run and things are going to be," Lecrae said. "Honestly, what Jesus was about, was laying his life down for the marginalized who didn't have it all together."
The rapper, who became the first to simultaneously top both the Billboard gospel music charts and the Billboard 200 with his 2014 album Anomaly, has been involved in the Black Lives Matter movement and spoke about the importance of speaking up about social issues as a believer.
"Christians need to embrace that there need to be believers talking about love and social issues and all other aspects of life," he previously told The Atlantic. "Many times, that's how people see Christian art, or Christians making art: They see the art as having an agenda. Christians have really used and almost in some senses prostituted art in order to give answers instead of telling great stories and raising great questions."
Even though he isn't quick to speak about political affiliations, the rapper does feel it's important to have opinions about what is taking place around the world.
"We've limited Christianity to salvation and sanctification," he said. "Christianity is the truth about everything. If you say you have a Christian worldview, that means you see the world through that lens — not just how people get saved and what to stay away from."