Lecrae After Trip to Egypt: 'God Isn't Overwhelmed With America's Problems'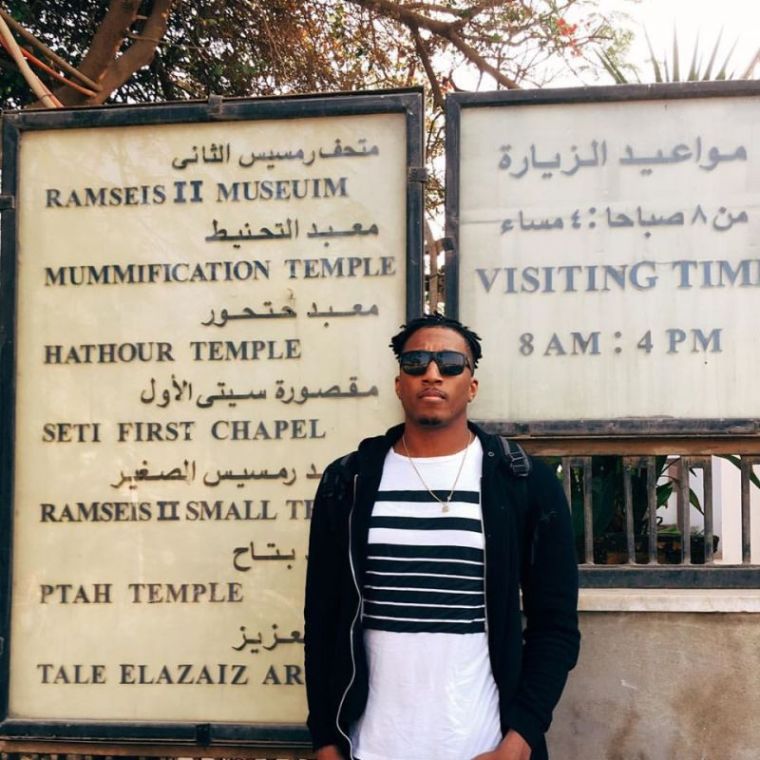 Popular hip-hop artist Lecrae recently went backpacking through Egypt and Rome and his faith was renewed, and ultimately he concluded that he believes "God isn't overwhelmed with America's problems."
The Reach Records founder has been very outspoken about the political climate and social unrest going on in America. This month after taking a trip overseas and going to places that were attacked just days after he visited, Lecrae said he has found a new hope for his country.
The following is a Facebook post shared by Lecrae in which he detailed his experience.
"I just touched a 3000 year ancient Egyptian empire. Some places I left were bombed a day later. That doesn't make me special though. This is some people's daily reality across the world. Then I left and saw the remains of a Greco-Roman empire. I'm still processing a lot but let me tell you one take away.

God was present and helped people navigate thru those massive empires and all their terrors, injustices, corruption, deaths, pride, confusion and pain. The faith and compassion of people across the world is helping them navigate terrorism, hunger, and evil dictatorship.

I realized when I got home...God isn't overwhelmed with America's problems. He's always been in control of what to us looks like chaos. I have a renewed faith and trust. I'm just gonna continue to play my little part in this big story.

If you're in dark times hang in there you aren't alone"
Since the killings of Philando Castile and Alton Sterling by police officers, Lecrae has openly become an advocate for racial reconciliation and has used his voice and gifts to spread awareness. Despite his efforts, the Texas native says he's often misunderstood for his position, even by fellow Christians.
In a recent open letter posted on Huffington Post, he talked about seeing "so much fakeness" in his brothers and sisters as he traveled on tour.
He also shared about where he currently is in this season of his life, and confessed that he was battling depression because of the loss of black lives.
"I can't even read comments on social media anymore. All the slander is too much for any one person to digest. They don't get me," he penned.
The Anomaly emcee went on to clarify his stance on police and white people despite what his critics might think. He shared that his mother and others in his family work in law enforcement.
"Just as I don't hate cops, I'm not mad at white people. But I am disturbed at the supremacy and disparities that still exist. And what's ironic is that I'm so bothered because JESUS actually challenges me to not only care for the souls of all humanity, but to feed the hungry, aid the sick, regard the stranger, visit the prisoner, and love my neighbor in tangible ways," he stated.
He added, "Honestly, the pains of humanity have been draining me."
The 37-year-old wrote a song about his rough season and released it as his latest single. The song is called, "Can't Stop Us," and according to Billboard, Lecrae has never been more honest on a track.
To view Lecrae's full open letter read here.