Lecrae, Erica Campbell, Deitrick Haddon Among Christian Performers Vying for BET's Best Gospel Artist Award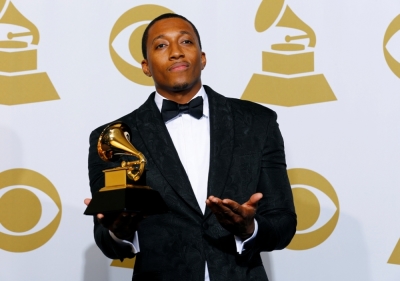 Gospel music has proven to be a staple among the BET network audience with shows like "Bobby Jones Gospel," "Celebration of Gospel" and "Sunday Best," so it's only fitting that big names like Michelle Williams, Erica Campbell, Deitrick Haddon, Fred Hammond, Mali Music and Lecrae are nominated for Best Gospel Artist at this year's BET Awards.
The BET award nominations were released Monday and the winners will be announced during the June 28 program.
Williams, the 34-year-old former Destiny's Child singer, released her fourth solo album Journey to Freedom last year and earned herself a Best Gospel Artist award nomination in the process.
"Michelle Williams has shown a more spiritual side to her musical talents with her recent contemporary gospel single 'Say Yes,' which shows that praising the Lord can be fun, exciting and especially dance-worthy," a description of the singer's nomination reads on the BET website.
Erica Campbell, 43, ventured into solo territory for the first time last year with her first album apart from Mary Mary titled Help. After the re-release of the project in the form of a remixed album called Help 2.0, Campbell was honored with a BET award nomination.
"Erica Campbell steps into her own and flys solo for her most recent music projects," the description of Campbell reads."Her recent album Help has received rave reviews, along with featured hits 'A Little More Jesus' and her trap gospel track 'I Luh God' that prove she can hold her own."
Deitrick Haddon, 42, is another BET gospel artist nominee who is recognized for his ability to take over both television with the Oxygen show "Preachers of L.A." and music.
"'Preachers of L.A.'s Deitrick Haddon is one of the most vibrant and youthful voices in gospel these days," BET states about Haddon. "He's transitioned from the pulpit to performances, inspiring many with his progressive style of gospel."
Fred Hammond, 54, is nominated for his release of the album I Will Trust last year after spending decades in the industry.
"Gospel great, Fred Hammond nabs a BET nom for his recent release I Will Trust, which showcases his passion for God and presents listeners with a comforting message of blessing and grace," the description of Hammond's nomination reads. "Longtime fans have awaited this!"
Mali Music released the album Mali Is… last year while finding a unique approach to singing gospel music.
"The 'Beautiful' singer is a true storyteller, with a knack for reinventing the way a person's testimony can be told," BET describes the artist. "Mali Music allows God to move through his music, as a way to revive and renew our generation."
Lecrae, the 35-year-old sole rapper on the list for BET Gospel Artist nominations, holds his own among the nominees. The rapper released the album Anomaly last year which managed to It debut at No. 1 on the Billboard 200 charts.
"A rebel heart and anomaly, Lecrae is a one of kind inspirational rapper," his description on BET reads. "His bars are in the ranks with some of the dopest hip-hop heads, yet his lyrics are deep-rooted in spirituality and the comfort of knowing the Lord. A perfect mix!"
Stephen Hill, BET's president of programming, gushed about the wide array of nominees for the BET Awards.
"This year's nominees showcase a diverse group of talent that includes longstanding entertainers, breakout performers, and outstanding athletes," Hill said in a statement shared with The Christian Post. "We congratulate all of the talent on their remarkable contributions to the world of entertainment and look forward to them joining us in celebrating 15 years of the BET Awards."