Lecrae making album 'fans have waited for;' talks dying to self for God and finding healing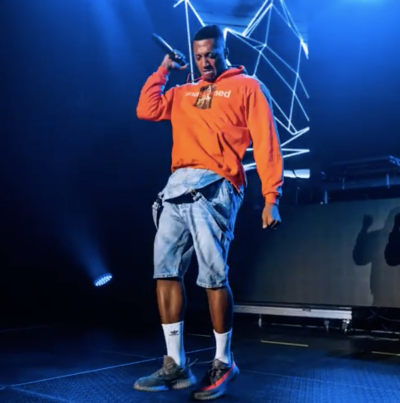 ORLANDO — Reach Records founder and influential Grammy Award-winning emcee Lecrae says he's entered a new season of music and growth in his faith. 
Lecrae and Reach Records artists Andy Mineo, Tedashii, Trip Lee, KB, GAWVI, 1K Phew, and WHATUPRG have been out on the Unashamed 2019 tour together for the first time in five years. The artists' aim for the tour is to provide hope in Christ to attendees amid a cultural climate riddled with doubt and anxiety.
Lecrae is a trailblazer in Christian hip-hop and paved a path for himself into the mainstream market. But with success came a lot of public criticism, disenchantment, and a bout with depression.
Below is an edited transcript of The Christian Post's interview with Lecrae during the Unashamed tour stop in Florida last month where the rapper opened up about his battle with depression and disappointment, and his highly anticipated new album.
CP: How's it been on the road for the Unashamed tour with the 116 fellas?
Lecrae: Phenomenal. It's been five years since we all got together to do this. Everyone's careers have just exploded since then and we added new artists, Gawvi and RG and Phew. So it's just kind of like this huge, a bigger thing now, but it's been crazy.
CP: You recently spoke about a difficult season you had following racial tensions in parts of the U.S. [specifically after the shooting of 18-year-old Michael Brown in which the U.S. Department of Justice under then President Obama found the police officer's actions that led to the teen's death were justified] and dismay over how some of your peers in the contemporary Christian industry responded. Have you found understanding?
Lecrae: I think this tour is part of that understanding, the tour is a huge piece of just understanding that we have and had something special. Whether or not you're accepted by any particular groups or crowds, you know what God has put on your heart, and you know what you're supposed to do and the mission that you have. A lot of that has come out where it's kind of like, "OK, well, let's do what we do best. Let's create what we know how to create."
The other piece of it is, something always has to die. A seed has to die in the ground in order to grow and become something new. There was just a part of me that just had to die to understand who God was making me into and who I'm becoming now. So I'm in that season of just regrowth and rebirth.
CP: What advice would you give to others in need of inner healing when facing a difficult season?
Lecrae: One thing I think everybody has to know, especially believers, is that God doesn't waste pain. He says clearly, "all things work together for the good of those who love Him and are called according to His purpose."
So He's going to do something with the pain that you're experiencing. Something that's going to be beneficial, is going to be for your good. It's not that He's purposed your pain, so to speak. He's not like, "Oh, man, yeah, I wanted this to happen to you." But He's not shocked. He's not like, "Oh, man, I don't know what I'm gonna do about your situation."
In Jeremiah 29:11, He's talking to these exiles. And he's saying, "Listen, I know it's ugly. I know, you're in a dark place. But I know the plans I have for you." So you may not know the plans, you may not know what's going on, but God does and He works well in the dark when you're in the dark. He's getting busy, so don't worry.
CP: You've been in both Christian and mainstream circles. What have you found to be some of the benefits and challenges?
Lecrae: The benefit is just being able to be a light and to be able to be a trusted voice for people. Because a lot of times people don't have a frame of reference for who they can turn to or who's offering hope.
They just don't see any representatives that look like them that love the Lord. So they're just in the dark. That's been the benefit. It's just me growing from those relationships; them growing from that relationship as well. You learn a lot about yourself and how people think about stuff outside of the church walls.
The challenges are definitely there. There's a system in the way that this world functions and that system does not care about you. Sometimes you get caught up in it. Social media is one way. It's a system that is meant to uplift you, but it makes us narcissistic and insecure as possible and you have to know that when you're navigating it. And that's been some of the difficult pieces of it.
CP: Kanye West now hosts Sunday Services and Chance the Rapper has likewise been outspoken about his Christian faith. You've led the charge in providing an alternative message in hip-hop. Do you believe that it's part of what God has called you to do?
Lecrae:  I'm grateful just to have my name in the conversation. I'm not perfect by any stretch of the imagination, but I do trust a perfect God, and I'm grateful.
I was watching "The Breakfast Club," and there was a pro athlete on there and he was like, "I need some music to come out to," and Charlemagne was like, "Lecrae." It was cool to just be able to be a reference in conversation. They just need people to reference. The world is looking for representatives who have substance.
CP: You've received criticism throughout your career, is Romans 1:16 still something you champion behind?
Lecrae: Well, I think there's been plenty of justification for people to be concerned. So I'm not gonna act like there hasn't been. They've seen some missteps. They've seen some mistakes. They've seen some stuff that made them say, "wait a minute, what are you doing here?" But the thing about it is, we're all going through this human experience.
It's just that a lot of my label mates have to make their mistakes in public. So when people see missteps they can be way more critical. But everybody in this world is making missteps and has moments of doubt and trying to figure out what to do with their faith and how to represent it. It's just that everyone going through that is not on display. It's not on Jimmy Fallon.
CP: What's next for you? What kind of music will you do next? More overtly Christian, mainstream or rap?
Lecrae: Right now I'm in the middle of another album. I think all of those [genres] were just me shooting from different angles. This will probably feel for a lot of people more comprehensive. I feel like this is the project people were waiting for. I'm in the middle of that, so hopefully that goes well.
I'm [also] just diving into some films, "Breakthrough" and another one with Tony Evans and then I'm just getting behind some other stuff I can't talk about right now.
While in Orlando, Lecrae also officially welcomed the first female Reach Records artist Wande to the family.