Lee Strobel, Colleagues at HBU Launch Center for American Evangelism, Hope to Address Crisis of Skepticism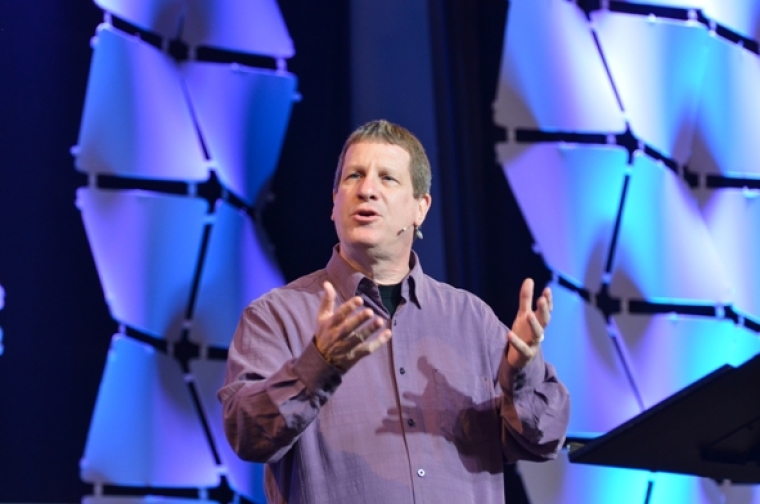 Author and Christian apologist Lee Strobel along with colleagues at Houston Baptist University announced this week that in response to an increasing tide of skepticism in the U.S. they are launching the Center for American Evangelism program and initiative.
"We are facing a crisis in America. Skepticism is rising. Too many young people are leaving the faith. Few Christians are able to effectively share Jesus with others," Strobel said in a statement released exclusively to The Christian Post. "At many churches, reaching spiritually lost people falls to the bottom of their priorities.
"This is a crisis we need to confront — urgently!"
Strobel said that with long-time colleagues Mark Mittelberg and Garry Poole, and under the leadership of HBU President Robert B. Sloan, Jr., they hope to address these challenges with the Center for American Evangelism.
"The Center will focus on how to reach increasingly skeptical North America with the Gospel," Strobel stated. "That's because this is a unique mission field with its own particular set of challenges. We'll let experts on other cultures concentrate on reaching those places for Christ, while we try our best to help Christians share and defend the faith in the arena we're most familiar with."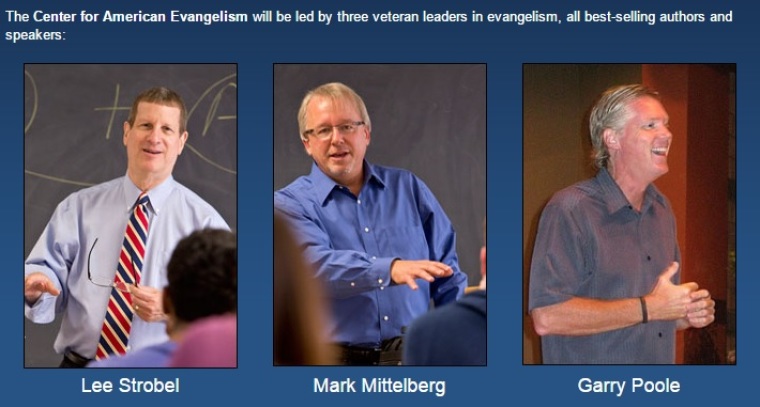 Mittelberg, who will be executive director of the center, said: "Every Christian leader knows that reaching people with the Gospel should be at the top of our priorities. Jesus made that clear right before his ascension, when he told us in Matthew 28:18-20 to 'go into all the world and make disciples.' But keeping that as our central focus is not easy to do. It takes regular reminders, constant motivation, ongoing course corrections, and a strong dose of courage — along with lots of practical ideas and training.
"That is why we feel so strongly about the need for this newly formed Center for American Evangelism. We want to be a catalyst for evangelism, partnering with churches and leaders to provide inspiration, ideas, strategic training events and classes, as well as fresh curricula, in order to equip all of us to better reach our world for Christ. The need is great, the opportunity is ripe — and we're confident that many more people can be reached as, together, we reprioritize the central mission of the Christian church."
Strobel explained that the center's mission is to bring leadership, vision, innovation, and training to students, pastors, church leaders, and congregations throughout the nation, "to help us all regain our focus and passion for fulfilling the Great Commission (Matthew. 28:18-20)."
He added, "We will accomplish this through numerous strategic efforts: forums for pastors; classes for students; conferences and seminars for church leaders; simulcasts to churches; newsletters and social media; and new curricula that will bring fresh vision and training to Christians and churches all over America."
HBU has become well-known around the country for its stellar apologetics program, with such highly regarded professors as William Lane Craig and Nancy Pearcey, Strobel said. "Yet apologetics should always be a tool that is used in the effort to reach people for Christ. That's why I'm thrilled that HBU President Robert B. Sloan, Jr. and the trustees are committed to making HBU the premier school for evangelism in the country. When people think of evangelism in the future, we hope they will think of HBU."
Strobel is the author of more than 20 books, including The Case for Christ, The Case for Faith, and the forthcoming The Case for Grace. He is a teaching pastor at Woodlands Church north of Houston. Among other books, Mittelberg wrote Confident Faith and The Questions Christians Hope No One Will Ask. He and Strobel co-authored The Unexpected Adventure, a devotional on reaching people for Christ, and they teamed up with Bill Hybels in producing The Becoming a Contagious Christian Training Course, which has equipped nearly two million people globally on how to share Jesus with others.
Joining Strobel and Mittelberg will be Poole, a leading expert on how to create small-group experiences for people who are curious about Christianity. He wrote the book Seeker Small Groups, and he and Strobel have co-authored several curricula for these groups, including the recent Exploring Christianity's Ten Tough Toughest Questions.
Strobel is professor of Christian Thought at HBU, teaching a class each semester on personal evangelism. A new format for the class begins in February, with sessions on Thursday evening, Feb. 5; 2015, Friday evening, Feb. 6, and Saturday, Feb. 7. "We believe this format will make it easier for people in Houston and visitors from around the country to take the class," Strobel said. People can sign up at www.HBU.edu/evangelismclass.
He added that it will take significant prayer and funding "to get this vitally important ministry off the ground."
For further information, visit: www.hbu.edu/cae.