'Left Behind' Authors Jerry B. Jenkins and Tim LaHaye Give 2014 Movie Remake Starring Nicolas Cage 'Two Thumbs Up'
Jerry B. Jenkins and Tim LaHaye, authors of the mega-hit Left Behind book series, recently got a sneak peek of the upcoming movie remake of the same name starring Hollywood A-lister Nicolas Cage.
Jenkins and LaHaye, along with their families, were treated to a preview of the "Left Behind" movie remake on Friday, and according to online accounts, were pleased with the early cut of the film.
"Everyone in the room was thrilled with the movie, which was very exciting," according to an update on the official "Left Behind Movie" Facebook page.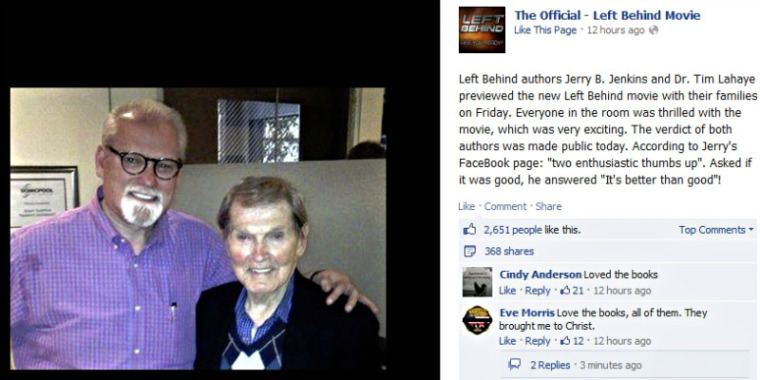 Jenkins, whose latest release is I, Saul, shared that both he and LaHaye gave the "Left Behind" remake "two enthusiastic thumbs up."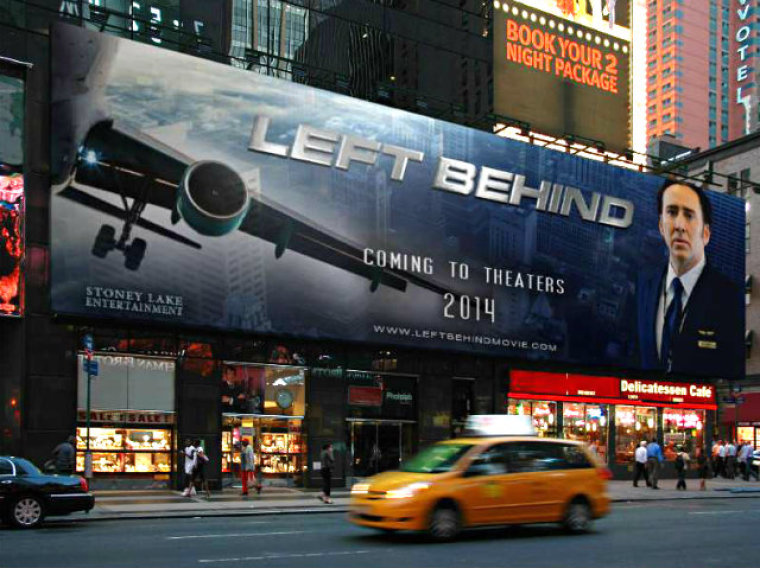 The top-selling Left Behind 16-part book series, a box set of which is the second best-selling item in the Biblical Fiction section on Amazon, resulted in three movies, two of which were released only on video and DVD. "Left Behind: The Movie," released in theaters in 2000 after premiering on DVD, was headlined by Kirk Cameron and overwhelmingly panned by critics although it was welcomed by Christian audiences.
The end-times story, centered on the rapture of Christians before the Second Coming of Jesus Christ, gets a new treatment in the 2014 remake, with Cage (National Treasure, Con Air, Leaving Las Vegas) in the lead role as pilot Rayford Steele. The "Left Behind" film is set in the aftermath of millions of people vanishing from the earth. As the filmmakers explain:
"All that remains are their clothes and belongings … and an overwhelming sense of terror. The vanishings cause unmanned vehicles to crash and burn. Emergency forces everywhere are devastated. Gridlock, riots and looting overrun the cities. And there is no one to help or provide answers. In an instant, the earth has been plunged into darkness."
"Left Behind" is scheduled to be in theaters June 20. The film was directed by Vic Armstrong, produced by Stoney Lake Entertainment and written by Paul Lalonde and John Patus. In addition to Cage, other stars in the film include: Chad Michael Murray (Cameron "Buck" Williams), Lea Thompson (Irene Steele), Nicky Whelan (Hattie Durham) and Cassi Thomson (Chloe Steele). Jordin Sparks, Quinton Aaron and Lolo Jones make appearances.
A brief preview of the rapture film was released last week. Watch the video below.