The Legal System: The Left's Ace in the Hole to Trump the Trump Card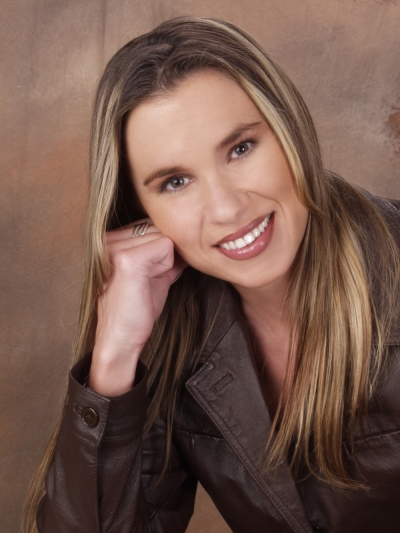 The left has figured out when all else fails, use the legal system to oust conservative political leaders. There are several major areas in society the left has significant control over. They are the educational system, government bureaucracy, the legal system and the media. They use the educational system to teach children left-wing values so they will become Democrats. They use the media to assist in elections, tarnishing Republican candidates and giving free gushing coverage to Democratic candidates.
But sometimes those two strongholds aren't enough to take down Republican officials. That's where the legal system comes in. Democrats are drawn to the legal system. State bars are controlled by the left. This is in part because Republican attorneys are more likely to have families and church activities taking up their spare time, so have less time to devote to extra activities like running for a state bar office or joining a bar committee.
The judiciary also leans left. In order to become a judge, a lawyer must have achieved high grades in law schools. It is far more difficult for a conservative law student to achieve A grades due to the fact law school faculties are almost monolithically liberal. Only 15 percent of law professors are conservative. My favorite area of law is constitutional law, going back to college. But when I was in law school, my first year constitutional law professor, known for being a far left winger, told me my academic performance was equivalent to a "D." Under Obama, the judiciary lurched further to the left, as nine of the 13 U.S. Courts of Appeals acquired more judges appointed by Democrats than by Republicans. The U.S. Supreme Court isn't much of a check on this, since they only accept about 80 of the cases appealed each year.
The left has become more adept in recent years at taking down leading conservatives through bogus or overplayed legal prosecutions. Dinesh D'Souza, Rick Perry, Bob McDonnell, Tom DeLay, Ted Stevens, Sheriff Joe Arpaio and Rick Renzi are some of their most prominent victims. DeLay, Stevens, Perry and McDonnell were ultimately exonerated, but at a cost of millions of dollars in attorneys' fees, and five of the seven lost their political careers. Renzi is still appealing.
Even if legal investigations into Trump are lucky enough to reach the U.S. Supreme Court, which is fairly balanced between the left and the right, the lower courts will have the opportunity first to drag out trial proceedings for years, tarnishing Trump's reputation.
Can a sitting president be prosecuted? John P. Carlin, a former assistant attorney general for national security, said in an article for The Washington Post that it is a possibility. If special counsel Robert S. Mueller III decides Trump committed wrongdoing, he may be able to refer the matter for prosecution instead of to Congress for impeachment. The Justice Department's Office of Legal Counsel takes the position that the president may not be prosecuted until he's out of office, but this position has never been tested in court. Hofstra law professor Eric Freedman argues that the office's interpretation "is inconsistent with the history, structure, and underlying philosophy of our government, at odds with precedent, and unjustified by practical considerations."
Trump may be also subject to some civil lawsuits. The U.S. Supreme Court held that Paula Jones could proceed with her sexual harassment lawsuit against Bill Clinton while he was president. A lawsuit against Trump over Trump University real estate seminars continued after he was elected. A federal judge approved a $25 million settlement deal in March.
Professor Edward Foley, director of Election Law @ Mortiz at The Ohio State University's Moritz College of Law, said whether civil lawsuits may proceed will likely be decided on a case-by-case basis. He said this is because "the risk of a civil lawsuit being a genuine distraction such that it outweighs the interests of the litigants in the civil suit."
The left knows this, and realizes that dragging out a lawsuit for years could really tarnish Trump's reputation as well as his ability to govern. It could become very time consuming, reducing his ability to fulfill presidential duties. Everyone remembers when Sarah Palin stepped down as governor of Alaska, because she said the ethics investigation of her was interfering with her ability to perform the job. Her enemies were using it to destroy her. She explained, "I'm not going to let Alaskans go through a year of stymied, paralyzed administration and not getting anything done. … Especially when all these lawmakers are lining up for office. Their desire would be to clobber the administration left and right so that they can position themselves for office."
Even if the left can't ultimately win in court against Trump, they can drag out legal proceedings for years to tarnish his reputation. Lawsuits are so complicated that the general public does not understand many of them — which is why they're an ingenious tactic.
Regular Americans don't want to believe the judiciary is corrupt. Ask anyone what happened to Tom DeLay or some of the other conservative leaders I mentioned earlier. The media tarnished DeLay for so many years, and made almost no mention of his final exoneration, that most people to this day that I've talked to do not realize he was exonerated. The left is counting on this legal tactic as their final ace in the hole against Trump. The right needs to beware and start getting prepared for this inevitable, sleazy tactic.