Legendary Gospel Singer Carman on Digression of Christian Music (Watch)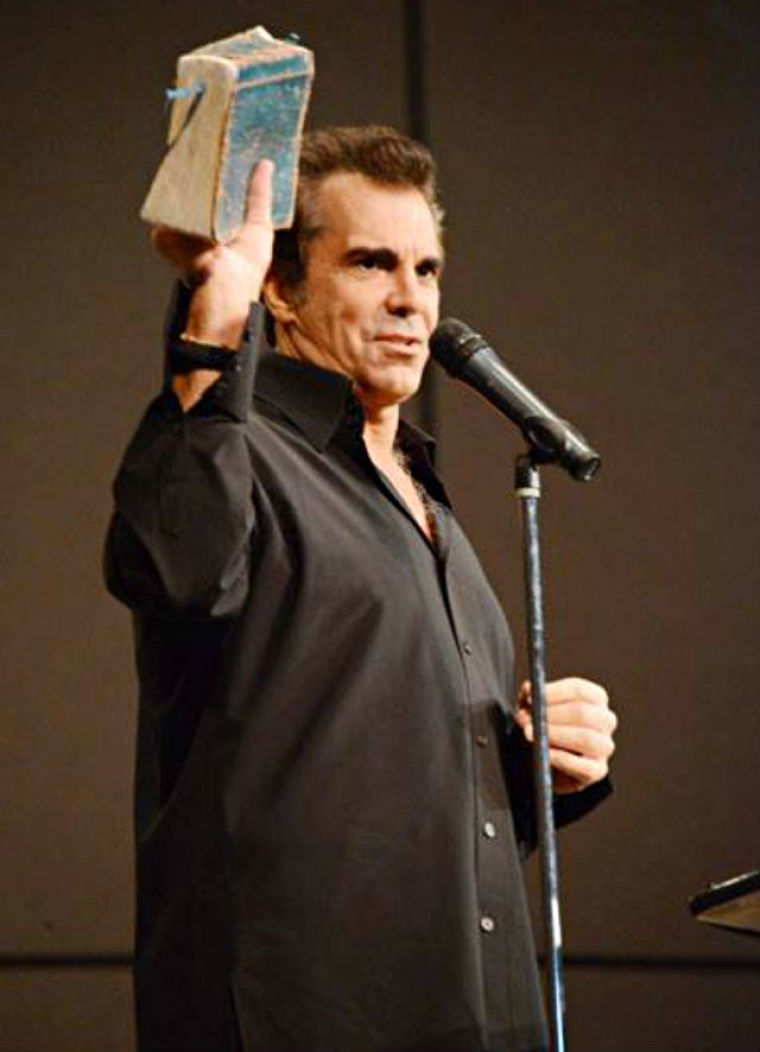 Gospel legend Carman Licciardello, synonymously known as Carman, shared his honest opinions on the influence of Christian music, or lack thereof, in the church and secular society over the past 16 years in a recent Facebook live Q&A with fans. 
In his Facebook live video on Sunday that has been viewed more than 43,000 times, Carman answered fans' questions and addressed one particular inquiry from a pastor who asked about the changes Carman has seen in Christian music from the 20th to the 21st century.
"My experiences before 2000 [is] I sold a lot more records," he quipped. "After 2000 it was hard to chase people down and give them away."
The award-winning singer reflected on the transformation the music industry has undergone since he's been a part of it and said it's had an affect on all genres, especially the Christian market.
In his assessment, Carman said he believes people are no longer enthusiastic about church events or concerts like they use to be. He tied his sentiments to the fact that many churches have stopped offerring Wednesday and Sunday night services.
"People just enjoyed being in and around the family of God more. And [for] Christian music, there were more concerts, there were more things to do. There was more of a fascination of the Gospel set to music than there's [been] in the past 15 to 20 years," he explained.
Carman has been in the music industry since the 1980s and took the opportunity to expounded on what he believes has led to the digression in music over the years.
"Music is important because it prepares the way for preaching. There's always music first at a service and then the preaching because music opens up the hearts through worship, and then it prepares the spirit for the preaching," he explained. "When there's not a lot of music in the landscape or there's not a lot of concerts going on, It means that there's not a lot of evangelism going on."
He went on to say that it's rare to see an evangelist out in the forefront in this day and age, noting that if the Rev. Bill Graham was to be removed from the equation there are not many other mega evangelists that he can think of.
"I think what happened is that a lot of the record companies started to be owned by secular conglomerates and then the pressure, be it unspoken, was presented that if you can get a crossover hit then you'd be more favorable," Carman revealed.
The 60-year-old pioneer said the younger generation has become focused on getting a "crossover hit" and that has diluted the "essence of the message of what Christian music is."
According to the New Jersey native, all hope is not lost because he senses the tide turning.
"I see a turnaround, I see more television networks start to come back. You can only stay away from God's Word so long, and that's what people need to thrive on. So I think the necessity for worship in Christian music is coming back," Carman asserted.
Nevertheless, he wanted to be upfront about the major changes he's seen in recent decades. Carman concluded by saying that he believes the shift was initiated by political correctness and Christians trying to appease secular society.
"You get labeled and put into categories really fast [now] and no one wants to get put into a category. People are afraid of Jesus, they're anti-Jesus," he said, emphasizing that the only thing he never wants to be labeled is a "Christ-a-phobe."
Carman is gearing up to release a holiday special "Best Of" project. For more information connect with him on Facebook.