Lego Ships for God? Maritime Architect Builds 150 Lego Ships to Teach Kids About the Lord
NORTH EAST, Maryland – Maritime Architect Wilbert McKinley Jr's fleet of over 100 Lego ships is not just a jaw-dropping, good-time viewing experience for kids, but it's actually a unique ministry to teach children about God.
Showcasing his ships at Cecil College Friday, McKinley told The Christian Post he wants the children who see his ships to "think big, dream big, build big." He explains, "Whatever you can think of or imagine that's worthwhile, do that and be passionate about it. Do it with all your heart and do it as onto the Lord."
McKinley, the son of an evangelist, once thought he had to join the church to serve the Lord. "Because I am a junior, the thought was I would follow his footsteps into the ministry but I had difficulties trying to connect the same way my father did," he said.
While studying for the ministry, McKinley rediscovered his passion to designing ships. Eventually his love for maritime design led him down another path. "My first job was working for a naval architectural firm that was the lead architecture firm for what at that time was the Navy's newest destroyer," he described. McKinley compiled construction drawing for shipyards and his drawings helped build 50 naval destroyers.
Now McKinley uses his passion for science and technology to inspire others and share his faith.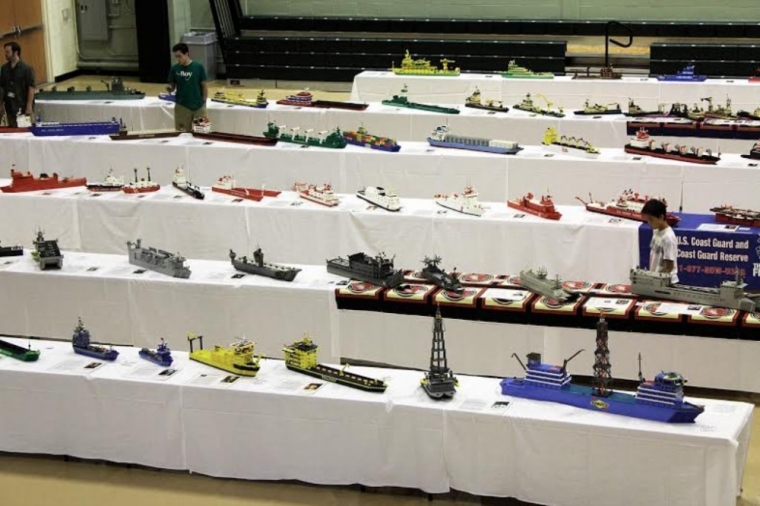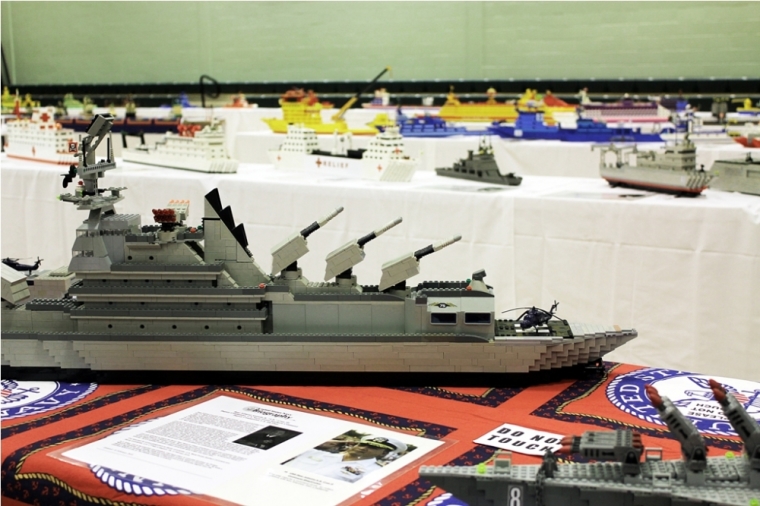 View Photos
Three and a half years ago McKinley created the TEACH FLEET program, which stands for Technology's Effects And Contributions Highlighted For Learning Ecological, Environmental Topics. Through the program, McKinley builds model ships to promote science, technology, engineering, and mathematics (STEM) career awareness, celebrate STEM diversity, and encourage environmental stewardship.
He shops for Legos at flea markets and second-hand stores, and constructs the model ships from memory –no kits, no instructions. Once the ships are completed, he names them after minority and female military officers, professionals and business owners; the list includes the name of surgeon Ben Carson and Adm. Michelle Howard.
Carson's namesake ship is a Red Cross ship, while Howard's name graces a model capital ship. "This is a really large, well-armed ship that has a lot of fire power because, you know, she's second in command – she's vice chief of naval operations," he explained.
So far McKinley has created 150 toy ships, all of which were displayed at Friday's TEACH FLEET Show and STEM Expo.
For McKinley these ships are a ministry. "When I do this — these ships, I do this as unto the Lord. This is my Ministry. This is the way I show my love for God and my love for God means I have to love excellence, so whatever I do I have to do big and I have to do it in excellence," he said.
McKinley continues to create the ships and showcase them throughout the eastern seaboard even as his health deteriorates from renovascular disease. He has had a kidney transplant and takes about 30 pills a day. McKinley strongly believes "Suffering is redemptive. We suffer so that God gets the glory from our suffering when we testify about how we made it through. That's what this is about."
He wants all who hear his story to know "whatever you do, whatever you're doing in life, there's a ministry buried in there somewhere – an opportunity for you to give your testimony."