Lesbian Bishop May Be Reason for Drop in Financial Giving at UMC Churches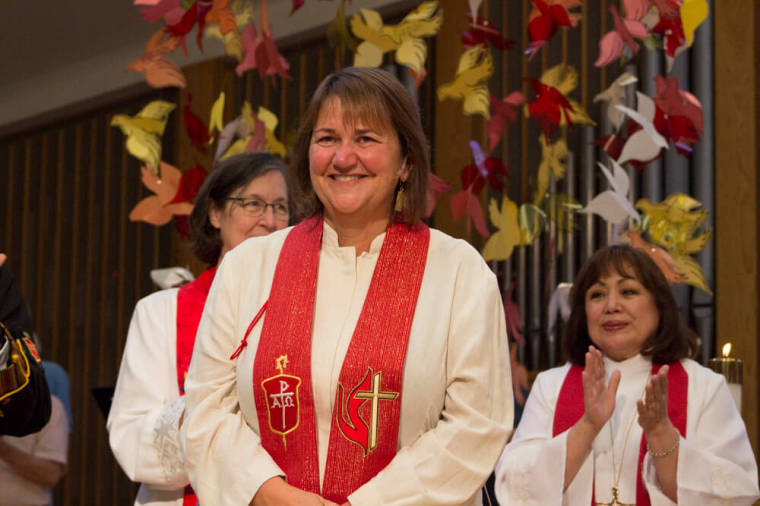 A regional body of the United Methodist Church is reportedly suffering drops in financial giving and attendance following the installation of a lesbian bishop.
Last July, the UMC Western Jurisdiction unanimously elected the Rev. Karen Oliveto to be bishop of the Mountain Sky Area, even though the denomination prohibits clergy from being in same-sex relationships. She took office in September.
Based in Denver, Colorado, the Mountain Sky Area is comprised of two smaller regional bodies — the Rocky Mountain Conference and the Yellowstone Conference.
Jeffrey Walton of the theologically conservative Institute on Religion & Democracy published a piece last week documenting how many congregations within the Mountain Sky Area have experienced recent drops in attendance and financial giving.
"In a seeming confirmation of troubles, the Rocky Mountain and Yellowstone annual conferences have launched a 'sustenation fund' to compensate for financial 'stress.' The fundraising appeal is being promoted on multiple liberal United Methodist websites," wrote Walton.
"While the announcement does not cite Oliveto's election as the cause of membership and giving declines, it prominently leads with her election, consecration and appointment, indicating that the two are connected."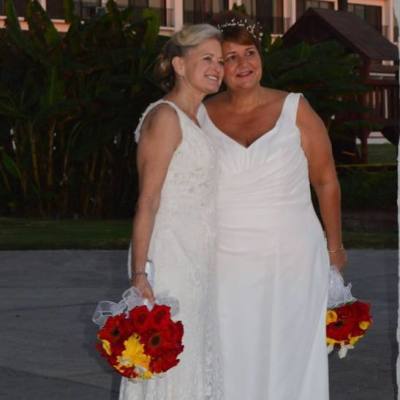 In an interview with The Christian Post, Walton explained that leadership from several congregations within the Western Jurisdiction had corresponded with IRD about the matter.
"They alerted us to significant declines in giving and attendance soon after Oliveto was assigned to oversee the Mountain Sky Episcopal Area," said Walton.
"Faithful United Methodists warned that people would walk away from their congregations if the denomination's biblical teachings were not upheld, and these new developments back that up."
Walton also told CP that these declines were different from the usual losses churches across the nation are experiencing due to how suddenly they increased. Walton cited an example of one congregation that lost 20 percent of its members in four months.
"What makes the Oliveto election significant is that — in many of these congregations — there has been a sudden accelerated decline in the relatively brief time since she was appointed to oversee the Mountain Sky Episcopal Area in September," continued Walton.
"Ultimately, the problems in the Western Jurisdiction are similar to what plagues many Mainline Protestant churches: a lack of confidence in the authority of Scripture leading to an inability to critique the prevailing culture which surrounds us."
Over the past several years, the UMC has experienced intense internal debate over the Mainline denomination's opposition to homosexuality and gay marriage.
Despite the furor at the quadrennial UMC General Conference, pro-LGBT activists have been unable to accrue enough votes to pass legislation to change the Book of Discipline.
The UMC's highest court, the United Methodist Judicial Council, will hear arguments in late April as to whether or not Oliveto can remain bishop.
Nancy Cox, spokeswoman for the UMC Mountain Sky Area, told CP that contrary to what Walton's sources have said, there has been "a broadly positive response to Bishop Oliveto's assignment as our bishop."
"There are churches where attendance has increased in recent months because of the biblical message of inclusion that is one hallmark of Bishop Oliveto's ministry," said Cox.
"There are a few places where people have expressed their concerns, but the overall reception of Bishop Oliveto, reflected in giving and participation, has been supportive and positive."
Cox described the two annual conferences of Mountain Sky Area as being in "good financial condition," with Rocky Mountain being honored by the United Methodist General Council on Finance and Administration as being "one of 27 conferences in the U.S. to pay 100 percent of its apportionments to support the church."
Regarding what she called the "generosity fund," Cox added that it was formed in order "to assist a small number of congregations across the Mountain Sky Area."
"Unfortunately, there are a small number of church members who have decided to voice their disagreement by withholding funds," continued Cox.
"Doing that punishes other members of the congregation, and their pastors and their pastors' families. Grants from the generosity fund will be used to ensure pastors are paid in this small number of congregations."